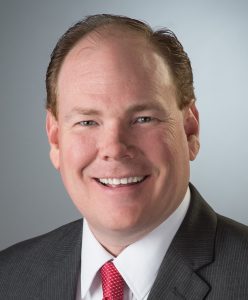 Municipal, School Elections May 7
Election season is here and we are in the middle of municipal and school board elections across the county. On Election Day, Saturday, May 7, you'll need to vote at your designated polling location.
Polling locations may vary from previous elections so be sure and check our county website at www.votedenton.com for the most up-to-date information regarding days, times and locations.
The Republican and Democratic Primary Runoff Elections are May 24. The General Election is November 8.
 Denton County Ranks High in Health Rankings
County Health Rankings is a collaboration between the Robert Wood Johnson Foundation and the University of Wisconsin Population Health Institute. County Health Rankings not only illustrate what we know when it comes to what is keeping people healthy or making people sick, it also helps communities identify and implement solutions that make it easier for people to be healthy in their neighborhoods, schools, and workplaces.
County rankings measures from a variety of national data sources, which include the National Center for Health Statistics, Mortality & Natality, Behavioral Risk Factor Surveillance System, Bureau of Labor Statistics, American Community Survey, CDC Diabetes Interactive Atlas, USDA Food Environment Atlas, Fatality Analysis Reporting System, National Center for HIV/AIDS, Viral Hepatitis, STD, and TB Prevention, among others.
Denton County Ranked #4 in Texas in Health Outcomes, meaning, "how healthy is a county now?" Factors considered are how long people live, premature deaths (deaths before age 75), and how healthy they feel overall, both physically and mentally.
Denton County Ranked #7 in Texas in Health Factors, or "how healthy will a county be in the future?" Considered in this ranking are health behaviors, clinical care, social and economic factors, and physical environment.
Master Gardeners Spring Garden Tour, "Suburban Surprises"
On Saturday, May 7, from 9 a.m. to 4 p.m., the Denton County Master Gardeners will host their Spring Garden Tour, "Suburban Surprises."
Everyone is invited to come out and spend the day in beautiful Denton County gardens. The following are the gardens on tour this year, which include five gardens belonging to Denton County Master Gardeners and two bonus gardens:
An Art-"Full" Acre; Natives in the Suburbs; The Other Side of the Fence; Pigs Fly Ranch; The Water Bender; The Flower Mound (bonus garden); Israel Prayer Garden (bonus garden)
A link to details and photos of each featured garden is available on the website at http://dcmga.com/events/2016-dcmga-spring-garden-tour/.
Through self-guided tours of each garden, learn how the garden owner has addressed issues that most gardeners deal with in the development of their own spaces, as well as a variety of gardening topics. Master Gardeners will be on site at every location to answer your questions.
Tour tickets are $10 and are available from Master Gardeners, or click to purchase online: https://dcmga.formstack.com/forms/2016_garden_tour_tickets. Children 12 and under are free, and admission to a single garden is $5 at the gate. Be sure and drop your ticket stub in the box at any garden to enter a drawing for door prizes from one of the tour sponsors. (The event will be held rain or shine.) Cameras are welcome. Proceeds from the tour fund public educational projects and programs.
Texas Master Gardeners is a volunteer program designed to grow horticultural information throughout the state, town by town.
County Honors First Home Demonstration Agent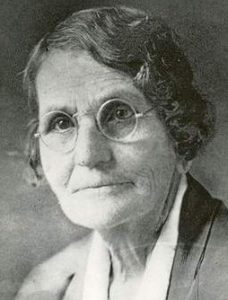 Serving as Denton County's first County Home Demonstration Agent in the State of Texas, Edna Westbrook Trigg pioneered the mission and work of agents across the state and the nation.
Trigg was born in 1868 and raised in Milam County, Texas, where she shared her skills with rural communities there as a school teacher and principal. In 1911, she was invited by the U.S. Department of Agriculture to accept the position of "Collaborator" in Milam County, where she received recognition statewide for her work with the Girls Tomato Clubs, guiding girls as they raised and canned tomatoes for local residents, and won prizes in state-wide competitions at the State Fair of Texas. In 1916, she accepted the position of County Home Demonstration Agent in Denton County.
Trigg educated and mentored the people of Denton County by teaching demonstration classes and canning schools, visiting homes throughout the county on a daily basis, and providing advice on gardening, food preservation, canning, sewing, cooking, household management, family health, poultry-raising, crop management, best growing practices and other aspects of daily life. Her 40 years of service to Denton County, from 1916 to 1945, was given nationwide recognition in 1991 when she was inducted into the National Agricultural Hall of Fame for her work as a key contributor to the foundation of the county agent who, today, is served in Texas by AgriLife Extension, an educational outreach agency of the Texas A&M University System.
To celebrate and honor the legacy of Edna Westbrook Trigg, Denton County dedicated a State of Texas historical marker made possible by Texas A&M AgriLife Extension, the Drop Extension Education Club, and Denton Family and Consumer Sciences Committee.
Denton County Commissioners Court recognizes the dedication, service and long-standing achievements of Edna Westbrook Trigg, the first County Home Demonstration Agent in the State of Texas, and pays homage to her and her work, which paved the way for the thousands of professional county agents across Texas and the nation who have followed in her footsteps.
Did You Know?
As a result of the concern with the safety of employees and the public, the Denton County Judge, Denton County Sheriff, Denton County Commissioners, and other Denton County officials joined forces to support the implementation of an effective accident prevention plan, in agreement with the Texas Association of Counties.

These safety efforts have a direct and positive impact on the cost of operations and employee morale for Denton County. In addition, continuation of this plan helps minimize unnecessary accidents and controls Workers' Compensation costs for the future.
Country Club Road Construction Update
Country Club Road traffic was shifted onto the new concrete paving from Harrison Lane to Thornridge Circle in April. The contractor, Jagoe Public, completed the last leave-out on the future westbound main lane of Country Club Road, and all driveways along the future westbound lane have been constructed.
Texas State Utilities has been installing a new gas line from Harrison Lane to 5-T Ranch and are 90% complete. Prose Backhoe, the company working for Argyle Water Supply, has re-mobilized on site and plans to complete the water line installation at the east end of the Project near FM 1830.Oncor Electric started hand digging to replace existing poles with taller poles east of the east of the Denton Country Club entrance to David Fort Road in March.
The total reconstruction of Country Club Road in Argyle, funded by the 2008 Denton County Bond Election, is our largest county road project currently underway. Work is currently on track to meet the anticipated completion schedule by the end of 2016. Upon completion, the safety of travel on the road will be greatly enhanced with the new left and right turn lanes at FM 1830 and a left turn lane from FM 1830 onto Country Club Road.
For complete project information, a detailed copy of the plans, and status updates, check our webpage often at http://dentoncounty.com/Departments/Commissioners/Commissioner-Pct4.aspx.
First Zika Virus Disease Confirmed in Denton County
The Denton County Public Health (DCPH) has confirmed the first travel-associated case of Zika virus in a Denton County resident. The case is a female with international travel to a country with active transmission in late January.
Zika virus is spread to people primarily through the bite of an infected Aedes species mosquito, a known aggressive daytime biter. Sexual transmission has been reported in a small number of cases, as well.
The most common symptoms of Zika are fever, rash, joint pain, and conjunctivitis (red eyes).The illness is typically mild with symptoms lasting no more than seven days. DCPH advises recent travelers with Zika virus symptoms, as well as individuals diagnosed with Zika virus, to protect themselves from further mosquito bites.
DCPH is recommending travel precautions to countries and territories with active Zika virus transmission.  To prevent the spread of disease, people traveling to those areas currently affected should carefully follow steps to avoid mosquito bites while there.
Residents should take the proper precautions to reduce their risk of getting Zika virus:
Drain standing water around their homes to reduce mosquito breeding grounds.
Consider use of BTI briquettes (or mosquito dunks) in water that cannot be drained, such as small ponds and drinking troughs.
Be aware of mosquitoes during times they are active – dawn, daytime, dusk– and evening hours.
Apply an insect repellent that contains DEET (N,N-diethyl-m-toluamide) to exposed skin and to clothing when outdoors. The Centers for Disease Control and Prevention (CDC) also recommends Picaridin (KBR 3023).
Dress in pants and long sleeves when outside and/or wear permethrin-treated clothing.
Be sure and visit the Denton County Public Health website www.dentoncounty.com/zika for additional information.
35Express Update
The reconstruction of I-35E is part of the 35Express Project, an expansion of I-35E from US 380 in Denton to I-635 in Dallas, and is scheduled to be substantially complete in mid-2017.
As always, check out the project website at www.35express.org for more detailed information and detour routes, as well as regular updates on additional lane and road closures and upcoming construction. Be sure and sign up for the alerts to receive up-to-the-minute information to ease your commute. In addition, access to traffic cameras along I-35E is available.
If you have any questions or comments, please let me hear from you. My email is andy.eads@ dentoncounty.com and my office number is 940-349-2801.