The Cross Timbers Gazette asked each candidate in a contested race to answer a brief questionnaire to help voters make an informed decision at the polls this May. Candidates running for Flower Mound Mayor are two-term incumbent Tom Hayden and longtime resident Janvier Scott. A third mayoral candidate, Jim Berendt, dropped out last week.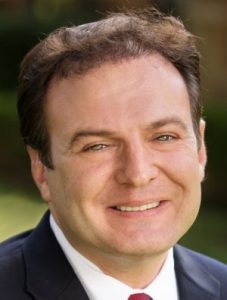 Tom Hayden (i)
Age: 49
Current Occupation: VP Investments         
Education:  BBA Finance, MBA … Marshall University    
Current civic involvement:  Mayor, Town of Flower Mound     
Past civic service:  Place 5 – Flower Mound Town Council, Numerous Boards and Commissions.
Why voters should re-elect you: I would like to thank the voters of Flower Mound for allowing me to serve for the past seven years on our Town Council.   Since being elected Mayor in 2012, we have added numerous parks such as Post Oak Park, Twin Coves Park, The Hound Mound, upgrades to a dozen neighborhood parks and our trail system has increased from 25-miles to almost 60-miles.  Let's also not forget after over a decade of trying we have brought a permanent home to our Senior Community.
With the help of County Commissioners Bobby Mitchell and Andy Eads, we have secured approximately $200 million in funding for transportation projects that directly benefit the residents of Flower Mound.
Further, the economic climate of Flower Mound has blossomed. Over 6,000 new jobs have been added to our town, and dozens and dozens of new restaurants have opened.  This has all occurred while the town's debt rating was raised to AAA, the Town's general fund debt was reduced by 20-percent and our interest expense was reduced by 27-percent.   The town's reserves are the highest level in our history.  Our Town employees are receiving consistent compensation increases boosting retention.  We recently were named the third safest community in Texas and Money Magazine last year on a percentage basis said Flower Mound was the second best place in the country to find employment. There are so many positives about our community there isn't room to include them all.
The main issues facing your town/district and how you would resolve them: One challenge that will be ongoing for many years in Flower Mound will be transportation.  Even though our population growth is one-third that of Denton County, because we are positioned at the bottom of a funnel between Lakes Lewisville and Grapevine without a long term focus this could become a serious problem.  The planning, obtaining resources from the state and implementation of these improvements needs to begin today as in many instances these things take many years to complete.
Address of your candidate Website and/or Facebook Page: Hayden For Mayor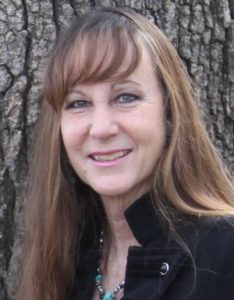 Janvier Scott
 Age: 53
Current Occupation: Computer Software Engineer
Education: BBA in Information Systems Analysis from University of Texas at Arlington
Current civic involvement: I am participating with Adopt-a-Spot in Flower Mound to help keep the Town clean. I give farm tours, sharing my knowledge of horse care, fiber animal care and spinning the cashmere fiber into yarn with young people. I have been involved for years in town affairs as a resident speaking privately and publicly with town staff, town council, developers to preserve trees and open spaces, and advocate for quality development.
Past civic service: Through the years, I have been called to serve many times where my strengths could be used. I was Girl Scout co-leader for six-years and a PTA president for two-years. I was part of a group of horse professionals that started a local chapter of the United States Pony Club, which is an organization that promotes education and certification for youth equestrian programs. Through the years I have volunteered for various positions and committees within PTA, numerous Booster Clubs and volunteered directly with my kids' teachers.
Why voters should elect you: I will put the residents of Flower Mound first. I believe that development should conform to the Town's Master Plan and SMARTGrowth Management Plan, rather than vice versa to ensure that we have appropriate infrastructure to support development. Flower Mound has rolling scenic vistas, creeks, sensitive ecological areas, large hills and slopes, plus large old-growth trees and forests that keep this area two-degrees cooler in the summer. These treasures are being destroyed in the name of development. I will moderate the damage and work to restore the tree canopy we have lost already. I will ensure that the Town has rules that forbid: 1) the taking of private property for private third-party use; and, 2) forbid threatening to take property for private third-party use in order to get the property owner to give the Town what it wants.
The main issues facing your town and how you would resolve them: 1. Our most pressing need is to determine the Town's financial obligation for The Riverwalk development. Our residents have been promised a grandiose business district and entertainment district within The Riverwalk, but it is well behind schedule. The Riverwalk Public Improvement District (PID) No. 1 (which is a developer-owned special taxing district) and the developer Centurion American make up 63-percent of the loans from United Development Funding (UDF). Centurion American has borrowed more money from UDF to pay each previous UDF loan when due. The FBI subpoenaed UDF to provide documents to a Federal Grand Jury, due to an alleged Ponzi scheme as reported by Forbes. The FBI had also raided the UDF offices on February 18, 2016. I must ask, will this investigation involve the developer of The Riverwalk and further affect the Flower Mound development within the special taxing district? Will this in any way impact the taxpayers of our community? Until I get the answers to these questions, I cannot know what further actions are required. We need to understand the debt or other obligations we have incurred. The Tax Increment Financing Zone (TIRZ) established in 2005 to help a developer with some of their infrastructure costs within the Town's FM 2499 corridor. However, this zone encompasses much more than just this corridor. The ad valorem tax revenue collected above the base value established in 2005 goes toward funding proposed improvement projects. Both the Town of Flower Mound and Denton County contribute to this fund. A separate TIRZ board decides how the money is spent. Transparency is lacking here. Once I understand the obligations, I will determine the next steps that are required.3. I would institute a set of policies with the intent of saving our old-growth trees. I would have the Town staff work collaboratively with the development engineers to come up with creative ways to save the trees. By the time a request comes to the Town Council to remove trees, months of work has transpired and positions set in concrete. The Town staff must begin to have a "Save the Trees" cultural change. Spurring cultural changes comes from the top and I will provide the impetus.
Any additional comments: As a Software Engineer, we work together to solve problems as a group. Each member of the team contributes, playing to their strengths. I use this strategy in my everyday life. As Mayor, I will use collaboration with residents, town staff, and my fellow board, commission, and Council members.
Address of your candidate Website and/or Facebook Page: www.jscottformayor.com, Facebook: Janvier Scott for Flower Mound Mayor