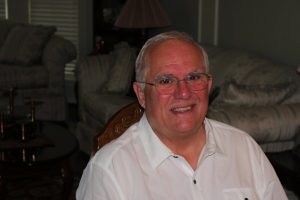 Flower Mound's mayoral contest is down to two candidates.
Jim Berendt dropped out of the race this morning and endorsed current mayor Tom Hayden. Hayden is being challenged by longtime resident, Janvier Scott.
Berendt, 73, a retired business owner, vocally opposed the town's Seniors in Motion group.  Despite his withdrawal, his name will still appear on the ballot.
Here is Berendt's statement that he posted on Facebook:
"I made a decision this morning. I woke up about 6 o'clock had a cup of coffee, fed the dogs and I'm getting ready to go back and take my nap until about 9. During that hour I did some reflection and I decided that I'm going to withdraw as a candidate for mayor. I know a lot of you are going to say or think that this was my original intention – – it was not! In the next 30 days I'm going to prove that I can do more for this town by not running then I could by running. And I guarantee you it will not be a negative thing but a very positive thing. I'm not letting go of my core beliefs that we need to be more fiscally responsible about how we support certain organizations in town and what our priorities should be and I will address them in the next couple of years as a concerned citizen. I will tell you now that I am voting for Tom Hayden , Don McDaniel and the two Webb brothers. I think everybody else that's running are really genuinely good people and encourage everyone that can in this town to get out and vote for the candidate of your choice and not be silent. Even though he may not have realized it, it was a very short thing that Tom Hayden said to me that convinced me he's probably the best candidate to lead the Town Council for the next two years and I wish him the very best. I also promise him that the thorn in his side that I have been over the last four or five years is not going away."