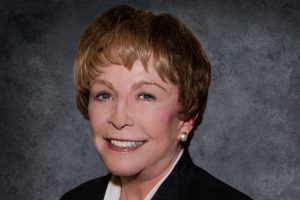 May 1st Copper Canyon Celebration Event for 18 LISD Graduating Seniors
19 Copper Canyon seniors will graduate this May – and this year 18 are students at Lewisville ISD's Marcus High School and one attends Lakeland Christian Academy in Lewisville!  Each senior will receive a $100 towards their college tuition, a full size Lone Star Flag with a certificate in their name certifying that the flag has actually flown over the Texas Capitol in Austin (compliments of our State Legislator Tan Parker), and gift photos by Council Member Bill Castleman (a professional photographer) of each senior individually and with their parents and other family members who come with them to the Celebration Event!
The Senior Celebration Event is May 1st, Sunday afternoon from 3-5 p.m., at Mayor Sue and Emil Tejml' s home, 835 Orchid Hill Lane.  Parking is on the south side of Orchid Hill and on Canyon Bluff cul de sac and Landseer Drive which are accessed from the north side of Orchid Hill.
Announcement of $3,000 in College Scholarship Awards from Donations
In addition, a select committee of Judges – from both Copper Canyon and Denton County – will present a total of $3,000 in donations for College Scholarship Awards to the three seniors who timely submitted their completed scholarship application.  The Scholarship Awards go directly to the college where each student is already admitted and is applied to their tuition. Judges and Scholarship Recipients will be announced in June's "What's Happening in Copper Canyon" column.
The Scholarships are NOT funded by Town property taxes or revenue.  Sales of the Copper Canyon Cookbook, and its extensive 2013 and 2014 Updates, originally funded the college scholarships and the gifts to graduating Town seniors.  But, of the 250 original limited edition of the Copper Canyon Cookbook, only 16 complete cookbooks remain.
Scholarship funding is now supplied by donations from current and former Council Members Steve Hill, Charlie Nicholas, Dave Svatik and wife Dale Svatik, Valerie Cannaday, Bill Castleman, Emil and Sue Tejml – and longtime residents Annell and Roy Bradford, and a kind and generous resident Donor who prefers to remain anonymous.
Additional contributors are Brown and Hofmeister law firm through our Town Attorney Terry Welch; Halff Associates, our Town engineering firm, through consultant Jim Carter; and Republic Services, the Town's recycle and trash collector for decades, through their longtime Municipal Services Manager Jeri Harwell!
Volunteer Appreciation Event for Commissioners and Committee Members
The Town of Copper Canyon is also hosting its annual Appreciation Event for our Commissioners and Committee Members in conjunction with the Senior Celebration Event.  It is a traditional opportunity for our Council and our Staff to "Thank" volunteers for the time they spend helping our Town in so many different ways!
For instance:  Commissioners and Alternates of Planning & Zoning and Board of Adjustment, our tireless and dedicated Trail Advisory Committee and Trail Special Projects Chairman, the Taskforce for the Economic Development of the Town Center on FM 407, our annual Town Clean-Up Day, our Board Member for Upper Trinity Regional Water District, our wonderful Cookbook and Hostess Committees, and our current and former Scholarship Judges and Donors to Copper Canyon's College Scholarship Awards!
Our Cookbook Committee and Hostess Committee are renowned for the smorgasbord of homemade desserts and hors d'oeuvres they individually prepare for this happy Town Event!  Also, if you have not had our volunteer professional photographer (our Council Member Bill Castleman!) take your photo for the collage of various committees to hang in our Council Chambers, please come early at 2:30 p.m. for the photo shoot.
Seniors and Volunteers – Please, please RSVP
Please RSVP to Town Administrator Donna Welsh if you are, or are not, attending the Senior and Volunteer Appreciation Event: 940-241-2677 Ext. 3 or [email protected].  Seniors, please include the names of any family members who are attending with you. This will help the Town prepare individual name-tags and provide for adequate refreshments. Our Cookbook Committee and Hostess Committee are renowned for the smorgasbord of homemade desserts and hors d'oeuvres they individually prepare for this happy Town Event!
 There will also be door prizes for drawing!  Former Mayor Larry Johnson has contributed THREE $100 Gift Certificates to his incredible Argentine restaurant Fogo de Chao in Addison; and Matt Mortimer often contributes Gift Certificates to his very popular Blue Goose Cantina in the nearby Shops of Highland Village.  Town Administrator Donna Welsh recruits Gift Certificates from McDonalds, Chick-Fil-A, and other local eateries for small brothers and sisters attending the senior event – and for local coaches of sporting teams and Scout Masters who need refreshments for their Troop!
We are looking forward to honoring our Commissioners and Committee Volunteers and each graduating senior and their attending parents and family!
NOTE:  Due to limitations in capacity and parking space at both Town Hall and the Mayor's home, A Fall Volunteer Appreciation Event will honor our 18 Adopt-a-Spot volunteers and approximately 50 Block Captains for Neighborhood Watch!