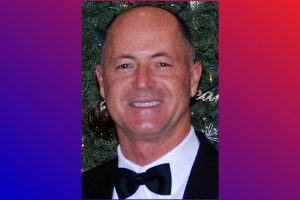 Alan Lee Rose passed away at Parkland Hospital in Dallas on April 4, 2016 at 6:06 a.m. at the age of 54 surrounded by numerous family and friends.  Alan spent his last moments saving others by donating his liver, kidneys, and lungs.  We will all miss the joy and love that he brought into our lives.  We can proudly say that Alan made a lasting impression on everyone he met with his charm, which was only surpassed by the size of his heart.  His energy, kindness, and zest for life are what his friends and family will miss the most.  His son Ryan said, "My father didn't tell me how to live; he lived, and let me watch him do it.  He will be forever remembered, missed, and his legacy will live forever."
Alan was born in Temple, Texas on January 10, 1962, son of A. L. Rose Jr. and Frances (Cating) Rose.  He graduated from Temple High School in 1980 and went on to earn a Bachelor of Science Degree in Geology from Stephen F. Austin in 1985.  Alan's first job after graduation was working for Shell Oil in California.  He later worked for Paul M. Wolff Co., where he was the site crew-manager for concrete floor finishes for large commercial projects at Wal-Mart, Costco, Home Depot & numerous other companies in the USA, Canada, and Puerto Rico.  After moving back to Texas, he was a sales director for Reliant Energy for many years.  He was most recently an energy consultant for Energy Edge Consultants.  Alan was a member of Valley Creek Church in Flower Mound, Texas, where he was a high school youth leader.  He held weekly life groups at his house for high school teens.
Alan will forever be loved by those he left behind.  Alan is survived by his sons, Ryan Rose and Weston Rose and their mother Robyn (Rose) Henderson of Flower Mound, Texas.  He is lovingly remembered by his father AL Rose and his wife Kay of Bryan, Texas, his sister Adrienne Moss and her husband Bruce of Mansfield, Texas, his sister Alyson Chambers and her husband Brandon of Kemp, Texas.  He is also survived by his nieces Jennifer Escobar, Christine Moss, Brielle Chambers, and Caitlin Barnes and by his nephews Justin Barnes, Barrett Chambers and Hunter Escobar. Alan will be forever loved by his fiancé Lisa Schroeder and her daughters, Sarah Schroeder and Sydney Schroeder of Houston, Texas.  He will also be missed by his best friends, Charlie Roberts and Wade Jones, and the many other friends he touched that we now consider family.  Alan is predeceased by his mother, Frances (Cating) Rose, his grandparents, Alva and Thelma Cating, Ida Rose and A. L. Rose Sr, and his first Vizsla hunting dog, Penny.
Alan loved all outdoor activities and was an avid hunter and fisherman.  His great passion in life was spending time with his family and friends hunting and fishing all over the country.  Alan enjoyed his times around Lake City, Colorado and his favorite fishing spot at Heart Lake.  He loved his fishing trips to Alaska and Montana, fly fishing floating trip down the Yellowstone River, fly fishing the Big Horn River in Montana, and many pheasant hunting trips.  His father and sons accompanied him on many of these adventures along with his Vizsla hunting dogs, Penny, Annie and Molly, whom he adored.  He owned property in Montana and a lake house at Lake Whitney, Texas where he spent many weekends on the lake skiing and fishing.  We know he is on a river somewhere in heaven with a line out…fish on Alan.
Alan's Celebration of Life will be held at Valley Creek Church, 5800 Long Prairie Rd, Flower Mound, TX 75028 on April 29, 2016 at 3 p.m. with John Pontius officiating.
In lieu of flowers, memorial donations may be made in Alan's honor to (1) Valley Creek Church HUB Camp Scholarship program at www.valleycreek.org, (2) Rees-Jones Trauma Center at Parkland Hospital in Dallas at www.istandforparland.org, or (3) Southwest Transplant Alliance in at www.organ.org/financial-gifts/.