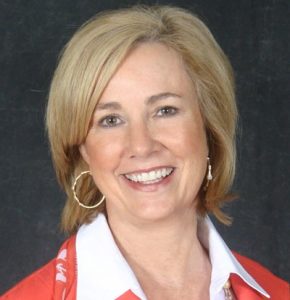 The Town of Argyle is busy. I don't believe I have witnessed this much activity in our Town since I have been Mayor. The Council, Economic Development Corporation, and Planning and Zoning have a full plate with trying to research each item that is being proposed for Argyle.
Website
Our new Town website is up and running! We are excited to provide a user-friendly site that will be much easier to search for information. We have been frustrated, along with many citizens in Argyle, on the difficulty to find information on the previous site. Kristi Gilbert, our Town Secretary, has worked hours on finding the right website for our Town. We are proud of her hard work on the site and are eager to hear your opinions. The site is certainly easier to maneuver and will only improve with your ideas. One of the items you will want to take a look at is the new interactive map feature that Matt Jones, Director of Community Development, has been working on.  Check it out at www.argyletx.com.
Park Grant
Argyle will get its first town park thanks to a state grant. The Town of Argyle is proud to announce that the Texas Parks and Wildlife Department Commission has just awarded the Town a Non-Urban Outdoor Grant consisting of a 50-percent matching grant for $500,000! The money will go towards essential renovations and improvements to park and ballfield facilities located at Argyle Intermediate School, encompassing approximately 15 acres. Improvements will include, but are not limited to, additional playground/recreation equipment and facilities, walking trails, benches, picnic tables and pavilion enhancements. We are looking forward to Music in the Park and many community events that will be enjoyed by all. Thanks to our Town Manager, Paul Frederiksen, for his hard work to make a dream that our Town has had for years, come to fruition. Our next vision will be to join a hike and bike trail to the park.
Audit Update
Kim Collins, Director of Finance has been working on the 2015 Audit. The General Fund is picking up fund balance due to increased revenues.  At the March Council meeting, the Town auditors gave Kim and the Town a glowing report. The presentation included praise to Kim for the wonderful work she does and how rare to see a Town of Argyle's size be so pristine. Thank you Kim Collins for all of your hard work!
Development
Our Town staff continues to review and answer inquiries related to development in Argyle. The activity is increasing at a rapid pace as the staff researches the projects worthy of mention as opposed to those that are still gathering information and don't have all of the information required to determine if the project can even go to the public. Our Town staff has numerous proposals that don't even make it to the P&Z for various reasons. The numerous projects that will be presented or are in progress are as follows:
The site plan and zoning change for a convenience store with a Sonic Drive-Thru was denied because the Council was concerned with the location. The proposal was on the corner of Highway 377 and Harpole Road.
An application for a zoning change was submitted and approved for Avalon at Argyle located at the southeast corner of FM 407 and I-35W. The project is approximately 133 acres of single family homes and commercial property. The project is located in Argyle Town limits, but not in Argyle ISD.
A Master Development Plan application has been submitted and is located at the southeast corner of Hwy 377 and FM 407. The plan shows a mix of retail, commercial and single family. The application will be presented to P&Z at their April meeting. The plan includes restaurants looking at an open space area that will be intended for entertainment that everyone can enjoy from each restaurant.
The construction on Country Club Road seems to be on schedule. As difficult as it is, we are thrilled to have a nice road upon completion.
Events
The Easter Egg Hunt was an amazing event. This event is not just for the young egg hunters, but for the families that want to enjoy live music by The Poor Kings and wonderful food trucks. The day was fabulous and music was outstanding! There were more than 10,000 eggs, along with a ventriloquist, face painting and many other events for all ages. Thank you to the school, local churches, and the Town for working so hard to bring a great event to our community.
The Lion's Club held their annual pancake breakfast and pictures with the bunny prior to the egg hunt. No one left hungry and the event was a huge success.
I am sure I am leaving important topics out, but as I told you, the Town of Argyle is apparently the place everyone wants to live and work. I continue to ask that you stay informed and you will find it much easier with the new website. Please check it out and sign up for personal notifications. As always, the Council and I love the emails and calls of support and ideas that keep coming. You are the reason Argyle is great. Help us keep it that way.
Have a great April!