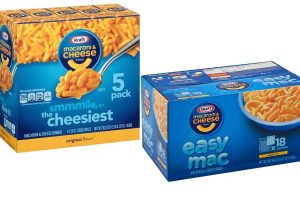 PointBank is hosting a Mac-n-Cheese Mixer this Wednesday evening to benefit the Lewisville-based Christian Community Action (CCA) Food Pantry.
Macaroni and cheese topped with gourmet toppings compliments of Chef Morris Salerno and Bistecca will be served at the come-and-go event, as well as wine and beer.
Entrance to the event is the donation of boxed macaroni and cheese or cash donation at the door.
All food and cash donated will benefit the CCA Food Pantry as part of the Mayor's Initiative for the Hungry.
The event is this Wednesday, April 20, from 5 p.m. -to 7:30 p.m. at the PointBank Lewisville branch, 915 W. Main St.
For more information, call Jenny Kelly at 972-434-3275.