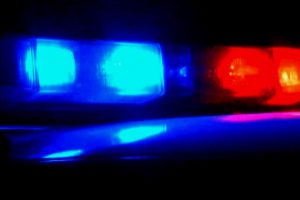 Distracted driving may have caused the fatal crash that took four lives on Hwy 377 near Argyle on Saturday night.
A Nissan Rogue was traveling southbound and crossed over the center line and struck a northbound Volvo XC60 head on.
The posted speed limit for that section of Hwy 377  is 60 miles per hour.
Investigators believe that neither driver had time to react.
Denton Police said the investigation into the crash is mostly complete and an examination of the Nissan driver's cell phone showed it had been in use immediately prior to the crash.
"We cannot discount that cell phone usage is a possible factor in this crash. There was no indication of mechanical failures with the vehicles prior to the crash, and all safety systems in use appear to have functioned as designed," Denton Police stated in a press release.
Ashley Morgan, 26, of Roanoke was the driver of the Nissan and her daughter Lorelei Cotter, 4, was the passenger. Emma Lourdes Shaffer, 41, of Denton was the driver of the Volvo and her daughter Emma L. Shaffer, 12, was the passenger. All four were killed in the crash.