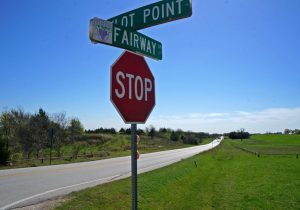 The U.S. Army Corps of Engineers has confirmed that Fairway Drive, known as the Dam Road, will close in both directions for 30 days starting Sunday, April 17, at 9 p.m.
Crews are preparing the site on the north side of the Lake Grapevine dam, just east of the spillway, to repair a 95-foot embankment slide caused by the heavy rains last November.
The closure will extend from Grapevine Golf Course to Cowboys Golf Club.
Both golf courses and Silver Lake Marina will be accessible during the embankment repair.
Motorists are encouraged to utilize the new lowered mainlanes of FM 2499, which fully opened to traffic last month.