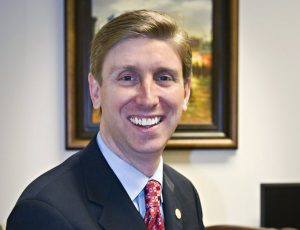 The Texas Legislature only meets for 140 days each odd-numbered year for a legislative session to pass bills into state laws, yet our state lawmakers remain attentive to public policy all throughout the two-year cycle in order to be most effective. Without the many months of preparation and research in the interim, a successful legislative session would not be possible.
As part of this process, the Speaker of the House recently released interim charge assignments for each of the Texas House Committees that will assist lawmakers in identifying important priorities for the 85th Legislative Session beginning on January 11, 2017. Each committee will meet for various hearings prior to the upcoming legislative session and many of these hearings are already underway.  By conducting public hearings regarding interim charges in the upcoming months, state lawmakers will be enabled to thoroughly review, critique and recommend legislative changes for the next session.
During the 84th Legislative Session, I was appointed the Chairman of the Committee on Investments and Financial Services. Over the last year, I have been honored to serve and lead the committee responsible for ensuring that financial services in the State of Texas remain sound. The committee's oversight includes matters pertaining to the state banking system, savings and loan associations, the regulation of securities and investments, identity theft and other financial issues. Additionally, several state agencies must report directly to the committee, such as The Finance Commission of Texas, the Texas Department of Banking, and the Texas Public Finance Authority.
The House Committee on Investments and Financial Services is entrusted with important tasks pertaining to financial services in Texas during session, and the interim is no different. We work to ensure that state financial institutions operate in a sound and responsible manner and make certain that Texas maintains a safe and competitive financial services system.  And we must continue to remain vigilant on these issues. In the months to come, the Investments and Financial Services Committee will meet for interim charge hearings to address various important issues in Texas, including combating elder financial abuse, improving the state of cybersecurity, and exploring the investment climate.
The committee is determined to keep our elder population in Texas safe from the activity of financial exploitation. We will not only study existing issues and legislation affecting the elder population in Texas, but also compare these to nationwide trends and legislation in other states. In addition, the committee will form recommendations for new legislation to be filed during the upcoming session that will keep our elder population safe from fraud and financial abuse in the coming years.
Cybersecurity concerns and the financial welfare of Texans have remained a top priority for the Committee on Investments and Financial Services during my tenure as Chairman. During an upcoming interim hearing, top experts in the cybersecurity sector from both Texas and across the country will be testifying before the committee and will provide their examination of current security measures at financial institutions in Texas, as well as potential cybersecurity concerns that have occurred within the state. The committee will inspect these concerns to determine what can be done legislatively to keep the financial future of Texas strong.
Texas is a hotbed for venture capital and entrepreneurship. To keep the state at the forefront of this topic, the committee will study our investment climate to determine whether the current investment tools are bringing new businesses and jobs to Texas. Furthermore, we will examine current investment programs to identify barriers to investment opportunities faced by businesses and investors. This will involve examining angel investing, crowdfunding, micro-lending, private equity, and venture capital investing. After we have studied this area, the committee will make recommendations to ensure that investment tools in Texas continue to adapt to our growing economy, bring jobs and businesses to Texas and meet the needs of existing businesses in Texas today.
Like the Investments and Financial Services Committee, each standing committee within the Texas House of Representatives will be holding hearings throughout the interim on topics that are paramount to Texas. If you would like more information about upcoming hearings, you can either contact my Capitol office at 512.463.0688, or you can go to www.house.state.tx.us/committees.
It is an honor to serve you in the Texas House of Representatives, and I welcome your feedback on this and any other critical state issues.  If you would like to share a thought with me, please feel free to contact my Capitol office or send an e-mail to [email protected].