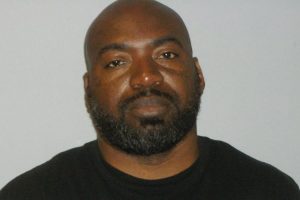 A stolen cell phone led Flower Mound police to a vehicle burglary suspect on Saturday.
Grapevine Police notified Flower Mound Police they were working a smash and grab vehicle burglary case and the victim's mobile phone was being tracked to Bakersfield Park at 1201 Duncan Lane.
Just before noon Saturday, a FMPD officer observed a black male, later identified as Romie Richardson, 47, pulling car door handles while talking on a mobile phone in the baseball fields' parking lot.
The officer then observed Richardson open the door to a SUV, sit down in the passenger seat, and dig through the center console.
After being questioned, the officer found a credit card on Richardson that was taken earlier that morning from a vehicle parked at a baseball park in Carrollton.
A criminal history search showed that Richardson has 13 convictions for credit/debit card abuse, two convictions for burglary of a motor vehicle and one conviction for fraudulent use or possession of identifying information.
Richardson was booked into the Flower Mound jail on the outstanding warrants, as well as burglary of vehicle and fraudulent use or possession of identifying information.
Police believe Richardson was talking on his mobile phone to an accomplice who was acting as a lookout, but were unable to locate any other suspects.