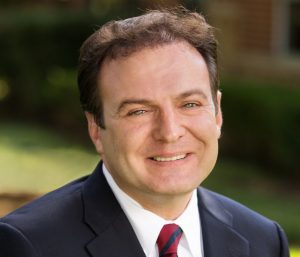 When we hear the word "library" what comes to mind? Perhaps dusty books and a stern, shushing librarian? Or do we think about community meeting rooms, educational programs, and activities for children and teens? How about art displays, concerts, and technology and media labs?
Our Flower Mound Public Library has the potential to become a vibrant community center by providing all of these services and more, but doing so will require more physical space.
The existing 25,000 square-foot library was opened in February of 2000 with approximately 60,000 books and other items. Today, the library holds over 104,000 items, which is considered good by state and national standards. And although shelf space is tight, Flower Mound's need really isn't for a larger book warehouse.
In Flower Mound, we need spaces for scout troops to work on projects, a place where tutors can meet with students, and where teens can just hang out in an area designed just for them. We could also use a digital creation space, where adults can create video resumes, convert their home movies from VHS to DVD, or create marketing materials for a home-based business.
It would also be nice to have a room for "maker" activities, where kids can put into practice skills they will need in the 21st-century workplace such as exploring robotics kits or computer coding. We would also try to incorporate an art area using traditional materials as well as equipment like 3D printers.  The town could also really use a larger auditorium-style room for programs such as the popular Spring Gardening Series, or last fall's Raptors of Texas, which filled all the seats in our Library Program Room.
Some have suggested ebooks will replace print and therefore libraries will no longer be needed. However, statistics really don't support this conclusion. According to the Pew Research Center, the number of American adults who have read a book in the previous year has declined only slightly, from 79 percent in 2011 to 76 percent in 2014. Of those readers, only four percent are "ebook only" readers – the rest read print books, or a mix of both formats.
At our library, ebook circulation is about ten percent of the total. Our library staff is working diligently as funding permits to add to the library's ebook collection for our residents to borrow at no cost. While it is true the demand for print books is slightly lower than in the past, there is still a need for picture books for small children, bestsellers for the majority of adult readers who prefer print, and for information books on topics that are not readily available online.
In 2012, a consultant conducted a community survey to help develop a Library Building Master Plan (Flower Mound loves Master Plans). This plan considered everything from the results of the survey which included drive times, land and construction costs, floor loading requirements for books, and the projected growth in Flower Mound and surrounding areas and state standards.
The recommendation was to add an additional 15,000 square-feet to our existing library building as the most fiscally responsible response to the need for more library space. Now, as a community, the next step is the implementation portion of the plan.
 Here are some numbers that show just how popular our library is:
Library cardholders: 36,000 (25,000 of which are Flower Mound residents; rest are Denton county)
Circulation: 432,000
Library visits: 182,000 (average 500 per day)
Programs offered: 620
Program attendance: 18,000
Volunteer hours: 1,000