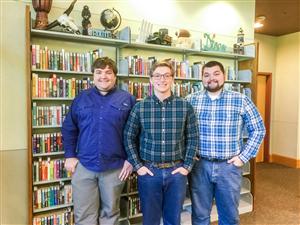 by Liz Haas
In February, Lewisville ISD (LISD) announced 64 students across the district were named 2016 National Merit Finalists — a prestigious accomplishment held by .5 of 1 percent of the nation's high school graduates.
It may be common for one family to have two children earn the same prestigious honor, but for the Hicks family from Flower Mound High School, three brothers proudly claim the National Merit Finalist title.
"My husband, Bryan, and I are very proud of our children in all of their achievements," Mary Hicks said. "They have all worked as diligent, curious students throughout their school years from Old Settlers Elementary, to Shadow Ridge Middle School and on to FMHS. We are very thankful for the blessings of their natural abilities and how they have worked to hone and fine tune these skills. The National Merit Finalist status is a prestigious honor."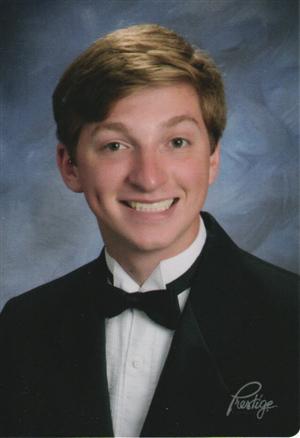 The family's third son, Aaron Hicks, was recently named a 2016 National Merit Finalist. He follows his brothers, Joel Hicks, class of 2013, and Garrett Hicks, class of 2012, who were both National Merit Finalists.

"I'm sure this is a unique accomplishment for FMHS and LISD, as it is a unique accomplishment for three brothers," Mary Hicks said.
Unique? Definitely, and FMHS is honored to have three students from one family achieve this opportunity.

"We are very proud of the many accomplishments our students achieve both academically and extracurricularly here at FMHS," FMHS Principal Sonya Lail said. "What the Hicks brothers have accomplished is not only unique to our school, but a prime example of how hard our students, staff and their families work together to ensure our kids reach their optimal academic, social and personal potential."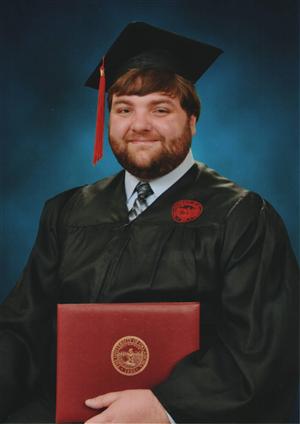 Aaron has a younger sister, Caroline, who is currently a freshman at the Flower Mound 9th Grade Campus. His brothers, Garrett and Joel, both attend the University of Oklahoma (OU). Garrett will earn his bachelor's degree this May in digital media with a film minor. Joel is enrolled in a program where he is pursuing both a bachelor's and master's degree in electrical engineering in an accelerated format of five years. Aaron plans to pursue a degree in psychology upon his enrollment at OU.
"Once we became aware of how much money was available for National Merit Scholars at many universities, Garrett was determined to prepare for the PSAT/NMSQT (National Merit Scholarship Qualifying Test)," Mary Hicks said. "This encouraged his younger brother, Joel, to do the same. From there, the scholarship opportunities were numerous and many universities began recruiting our bright children."
Their parents believe many factors went into their child(ren)'s success.
"There were a few things that helped Garrett, Joel and Aaron achieve throughout their schooling: a love for reading from an early age and good study habits from elementary, through middle school to high school," Mary Hicks said. "They took advantage of opportunities to challenge themselves: spelling bees, geography bees, gifted and talented classes, Duke TIP, Pre-Advanced Placement (PreAP) and AP courses, and PSAT Team camp and classes."
As for the three brothers, they are pretty excited to earn the same honor.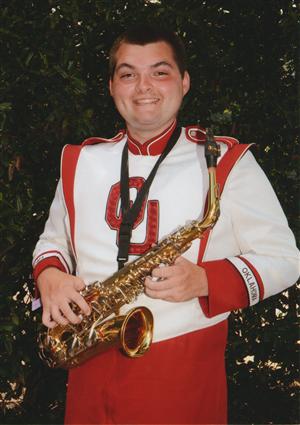 "My strengths are in math and science," FMHS 2013 alum Joel Hicks said. "Aaron's strengths are evenly across the spectrum of English, history, math and science. Garrett is stronger in English and writing. Even with these differences, we all have reached this distinction – it's pretty amazing with how different we are, we all made National Merit Finalist status."
 FMHS 2012 alum Garrett Hicks added: "The National Merit distinction made it very affordable for my parents to send me to college. It also affected my younger siblings, as my parents will have seven or eight years with two kids in college at the same time."
For Aaron, the family tradition became a personal expectation to achieve the National Merit Finalist honor.
"It was my desire to achieve the National Merit Finalist status to equal what my brothers had done," FMHS senior Aaron Hicks said. "It was something I expected of myself after I had qualified for the PSAT class with a great score. I worked hard to utilize all the practice opportunities during the summer and in the fall at FMHS."
With great success comes a lot of hard work and determination, and the Hicks family believes reading ensured their children were ready for a future of learning and academic achievement.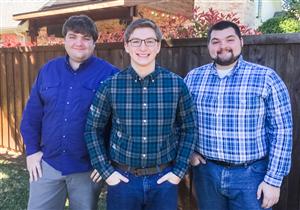 "Our advice to parents of future FMHS Jaguars and how to help their children prepare and reach their goals: Read, read, read, read," Mary Hicks said. "We didn't allow our kids to have computers or televisions in their bedrooms. I have had to pry books out of their hands on many nights so they would go to sleep. We have hundreds of books and even a summer reading club at home, where one of us would pick a title and all would read/discuss and then participate in a fun activity related to the book."
The brothers may be strong in different areas, but according to their mother, one important and foundational success factor, in addition to reading, has been music.
"Each of them has enjoyed the experiences of learning to read and play musical instruments under the fine tutelage of amazing music instructors and band directors: Dana Ranne, Mike Brown, Chris Meredith, Alicia DeSoto, Rob Myers, Brent Biskup, Jana Harvey and Chris Evans," Mary Hicks said. "The discipline of music, as well as the creativity that comes with playing challenging pieces, has been a brain and confidence booster for all of our children."
Joel has been a proud member of the University of Oklahoma marching band's saxophone section for the past three years. Aaron hopes to continue to play the mellophone in the marching band and share that experience with his brother, Joel, at OU, as well.
"Music students multitask while playing and marching, which increases their ability to hone and sharpen their cognitive skills," Mary Hicks said. "The band programs in middle and high school provide a stable social network, opportunities for leadership development and a great peer community. Outstanding directors, who have excellence as their goal, challenged my kids to be better citizens of their school and community."
Before students are named National Merit Finalists, they are required to submit a detailed scholarship application in which they provide information about their academic record, participation in school and community activities, demonstration of leadership abilities and honors and awards received.
"It's great to have your efforts and hard work in high school validated with this accomplishment," FMHS 2013 alum Joel Hicks said. "It made me feel pretty good to know that I'm in an elite crowd – the top 1 percent of high school seniors."

Learn more about National Merit Scholar qualifications here.