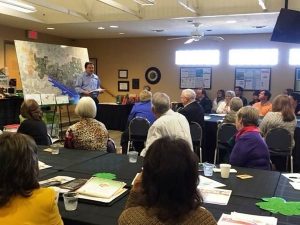 The Governmental Affairs Committee of the Greater Lewisville Association of Realtors recently announced their endorsements of area town and school board candidates.
The committee sent invitations and interviewed candidates on March 22 and March 24 for the Town of Flower Mound, City of Highland Village, and Lewisville Independent School District.
Some of the topics discussed were solutions to the economic and fiscal constraints facing the cities, challenges for aging infrastructure, plans to attract new homeowners, questions regarding continued growth, water and sewer issues, plan for maintaining school excellence, budget cuts, and school programs.
After deliberation, the endorsements from GLAR are as follows:
Flower Mound:
Tom Hayden, Mayor
Jason Webb, Special Election, Place 1
Bryan Webb, Town Council, Place 2
Don McDaniel, Town Council, Place 4
Highland Village:
Charlotte Wilcox, Mayor
Dan Jaworski, City Council, Place 4
Lewisville ISD:
Katherine Sells, Place 4
Jenny Proznik, Place 5
Election day is Saturday, May 7, with early voting running from April 25 through May 3.