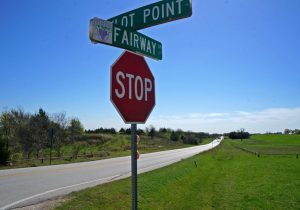 The U.S. Army Corps of Engineers informed the Town of Flower Mound that Fairway Drive, commonly known as the Dam Road, will be closed for several weeks starting the first week of April.
The closure, which will last approximately 30 days, is necessary to repair a 95 foot slide along the north side of the dam, to the east of the spillway. The estimated cost of repairs are approximately $1 million, according to Corps officials.
The embankment slide was discovered last year, following the heavy rains of November, however Corps representatives say the dam continues to function as designed at this time.
Both directions of the new lowered mainlanes of FM 2499 are now open, and should provide some relief to those who frequently travel through the area.
The Town will provide updates as exact dates and project timelines become available.