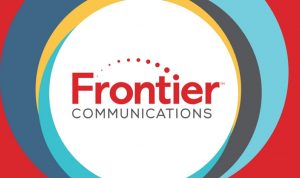 On April 1, Verizon customers in Texas will move to the Frontier network after the Norwalk, Conn.-based company closes a $10.54 billion acquisition of Verizon's wireline, broadband and FiOS. That means if you currently have Internet, TV, or phone service–including FiOS–it will be provided by Frontier Communications.
Here are the answers to some common questions pertaining to the switch, provided by Frontier Communications:
Q) What is "integration"?
A) As part of a 2015 agreement, Frontier Communications Corp. will acquire Verizon's wireline (Internet/Video/Voice/FiOS/etc.) assets in Texas, Florida and California on April 1, 2016. This agreement DOES NOT include Verizon Wireless customers.
Q) Will current Verizon customers lose any of their key products and services such as Internet, video or voice?
A) Our goal is to maintain all existing products and services. Frontier offers Internet, video, voice, device protection and online security, texting and customer-premises equipment. Please visit our website to learn more. Customers will be notified in advance if there are any changes to current services.
Q) Will Frontier honor the promotional price customers are currently receiving from Verizon?
A) Yes. Frontier values our customers' business and will continue to honor the promotional pricing originally offered by Verizon through the promotional period.
Q) Who do customers pay after March 31, 2016? What changes will occur to the customer billing experience?
A) New Frontier Communications customers can expect bills to be sent out in April 2016 with instructions on the many payment options available to them. If customers were receiving bills and other communications in Spanish from Verizon, they will continue to do so from Frontier Communications. Customers can pay their bills by mail; automatic bank draft service; Western Union; in person at an authorized agency; or online at frontier.com. Customers will not be able to pay their bills at Verizon Wireless locations.
Q) Will current Verizon employees keep their jobs?
A) Yes. As part of the state acquisition, Frontier Communications will be welcoming approximately 10,000 new employees at all levels from Verizon. Frontier will also be hiring additional employees across these states.
Q) Will the International Communications Workers of America (CWA) still be a part of the organization?
A) Yes – the CWA signed an agreement with Frontier Communications that keeps the relationship strong and focused on serving our customers.
Q) Who should customers contact if they experience service interruptions following integration?
A) Frontier Communications has several ways for residential and business customers to contact a member of our support team. Residential customers can call (800) 921-8101 or go to frontier.com/contact-us. Business customers, account holders or representatives can call (800) 921-8102 or go to frontier.com/contact-us#/business.