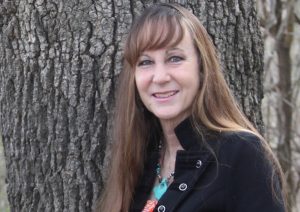 My family moved to Flower Mound when I was four years old. Over the past 50 years I watched Flower Mound grow from a small farm town of 275 citizens, to the beautiful family community it is today. My mother taught me a love and appreciation for the natural beauty of our Town and the Cross Timbers forests and grasslands where we make our home.
I rejoice in the success of our Town and welcome every new business and new resident.  However, I am saddened at the recent losses of our ancient and unique Cross Timbers Ecosystem for the profit of a few.  We can have both quality development AND maintain our unique natural character. With your help, I will provide the stewardship to stop the losses and help put us on the path to restoration.
I announce that I am seeking the position of Mayor of Flower Mound.  I am running for office because our beautiful Town is being robbed of its character by short-sighted policies of town hall and Mayor Hayden.
Addressing the losses of our natural resources is not my only reason for running.  I am shocked at how recent increases in subsidies to corporate businesses have endangered local family-owned businesses that have been the bedrock of our community.  Flower Mound family businesses are finding it increasingly difficult to compete with the subsidized corporations.  I worry that the policies of the Mayor will cut small businesses out of our town just as they have cut the Post Oaks from our forest.
In 2015 the Town decided to use eminent domain to take my property and use it for private businesses.  This negotiation process has been extremely financially and emotionally expensive and certainly not something I would want for any other resident.  As a resident, I know what it is like to be bullied by our Town officials, thus, my first priority is to put residents first.  I will work for you.  I will work to see that you are protected.  I will work to try to change the culture that allows land interests to have priority over our Flower Mound citizens.
I am ready to roll up my sleeves and make Flower Mound an even better place to live and raise a family.  I invite you to visit my website www.jscottformayor.com for more details and my Facebook page.
A native Texan, Janvier Scott has been a longtime resident of Flower Mound since 1966. She and her husband John have raised four children. Janvier Scott currently works as a computer software engineer.
Janvier Scott 
Flower Mound, TX