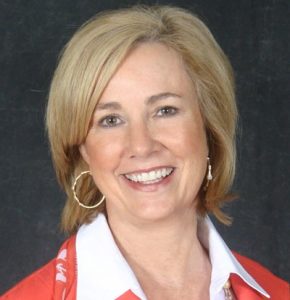 Easter is almost here and we are getting prepared for our Third Annual Easter Egg Hunt. Mark your calendars for Saturday, March 26th. The day will begin with the Lions Club pancake breakfast and pictures with Easter Bunny. The Easter Egg Hunt will be after the pancake breakfast and starts at 11 a.m. ending at 2 p.m. We will meet in the same spot as last year, Argyle High School. All ages are welcome. We will have bounce houses, slides and an obstacle course for all the youngsters, while providing food trucks for the enjoyment of all. Live music will be provided by The Poor Kings Band, and of course, there will be thousands of Easter Eggs. The whole family needs to attend joining the town, area churches, and school for this incredibly fun event.
Our February workshop and council meeting proved to be very informative, providing a great deal of useful information regarding the future of Argyle. We want to thank our Town Secretary, Kristi Gilbert and Plan Developer, Matt Jones, for their hard work and great presentations. Matt introduced a Geographical Information System Program, which is a computer system for capturing, storing, checking and displaying data related to different areas of Argyle. GIS can show many kinds of data on one map. This enables people to more easily see, analyze, and understand the projected impact future projects may have on Argyle. We can thank Kristi for her presentation on the rollout of our new website. This new website includes the GIS program for easily attainable information. This website should ease the frustration expressed by the citizens and town staff alike, with our current site. The new website, along with the GIS, will bring a very easy way for the public to find information without the headache of going through legal documents.
Chief Tackett presented the Police Department Report and reminded us of the hands-free ordinance that Argyle adopted last month. This was an impressive presentation highlighted by the fact that Argyle is still in the top 25 safest towns!
Council held a public hearing about the future construction of a Shell convenience store and Sonic at Hwy 377 and Harpole. The project was denied because the council and many citizens believed that while this would be a great asset for Argyle, the location was not suitable. We were very excited to see the involvement of many residents attending the meeting and expressing their ideas and concerns about the project. The next few months will bring several more development proposals for Argyle all of which will be presented in upcoming council meetings and public hearings.
Congratulations to Joey Hasty, Eric Lamon and Marla Hawkesworth for stepping up to serve the great town for another term on council. They are all running unopposed. Please stay informed and let us know your ideas. The Council is a group of very concerned public servants that love to hear from you. Have a great month and I will see you at the pancake breakfast and Easter Egg Hunt!