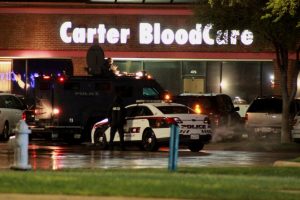 Lewisville Police are trying to figure out why a Grapevine man took his own life at Carter BloodCare on the Lewisville/Flower Mound border last night.
Around 8 p.m. Monday night, Lewisville officers responded to a report that a person had shot out the glass at Carter Bloodcare center in the 1500 block of W. Main Street in Lewisville.
Witnesses, including an off-duty police officer, said that the person carried in a duffel bag into the building.
Read more from the Lewisville Texan Journal