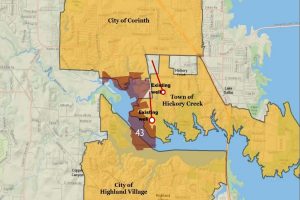 On April 20, the Bureau of Land Management is scheduled to auction the gas drilling rights for a 259 acre parcel beneath the Hickory Creek arm of Lewisville Lake.
But leases in the area proposed may not even be legal because they fall within city limits. Federal law states that the BLM is not authorized to lease mineral rights on land that falls within a city's limits.
Read more from The Lewisville Texan Journal here.