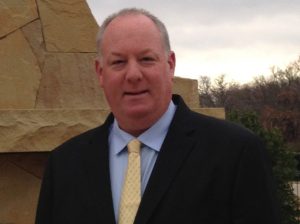 In the wake of a recent audit that uncovered improper disposal of recyclable materials, Double Oak Mayor Mike Donnelly updated residents on his meeting last Friday with Waste Management senior officials:
Double Oak residents,
First and foremost, I want to thank you for all the feedback and input you quickly provided in response to the audit news release provided by Waste Management. This audit revealed that recyclable materials collected and designated for processing at an Arlington, TX. Material Recovery Facility (MRF) were actually disposed of at a local WM landfill.
According to WM, the audit revealed that Lewisville-based hauling collected 44,337 tons of recycle materials between May 2014 and January 2016. An estimated 19% of this recyclable material went to the landfill.
I want to now provide you with an update from my meeting this past Friday with Waste Management senior officials.
Mr. Rick Losa, Director of Public Sector and Mr. Marcel Dalby, Director of Operations and I met on Friday at 3:00pm, where they, on behalf of WM Corp., expressed their regret  and want their sincere apology conveyed to all WM customers. They stated that, "WM has high standards and expectations of its employees for proper collection and delivery of recyclable materials. We take full responsibility for the actions of these employees."
As part of WM corrective actions, five management employees have been terminated. As well, WM is retraining all district employees and added additional processes and checkpoints to ensure this type wrongful activity does not occur again. They have placed a new senior manager at their Lewisville hauling district and a new team of ground supervisors to ensure compliance and proper service standards going forward.
I told them that I appreciated WM owning up to this irresponsible action by some of its employees. I expressed that many Double Oak residents had contacted me and all were extremely disappointed that these inappropriate actions occurred.
I made very clear with the WM officials that Double Oak residents expect better weekly customer route service than they have been receiving on Fridays. There are far too many misses of recycle & trash carts and bags placed at street.
I told WM officials that I understand they need to meet with all their customer cities whom were included in the audit press release and then I would expect that WM officials would meet internally to discuss their conversations with municipal officials.
Here is the Double Oak information I asked WM officials to take back for consideration based on residents comments:
"I want all Double Oak residents to know that I conveyed to WM what was the majority of comments to the town: that as a paying customer of Waste Management you are upset and disappointed because you paid for recycling to be handled properly. It clearly wasn't done so all the time by admission of WM and now you, as a paying WM customer, expect credit and/or refund for recycling portion of quarterly bill."
Regards,
Mayor Mike Donnelly
Double Oak