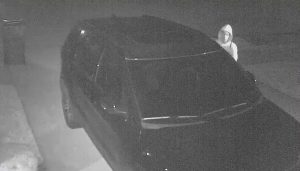 The suspect in the surveillance video below is wanted in connection with a rash of car burglaries that occurred on Feb. 6 in Lantana.
There were 20 vehicle break-ins reported in eight different Lantana neighborhoods. The video is from a resident that lives in the Heritage neighborhood.
A majority of the vehicles were unlocked and some property was recovered near the scene.
Anyone with information about the person in the video is asked to contact Denton County Sheriff's Investigator Chuck Craft at 940-349-1685, or [email protected], or call Denton County Crime Stoppers at 1-800-388-TIPS.