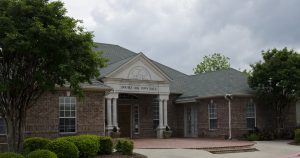 Add Double Oak to the municipalities opposing the proposed gas drilling under Lewisville Lake.
The council voted on Tuesday night to authorize the mayor to submit a letter of protest to the Bureau of Land Management (BLM) regarding the proposed sale of mineral rights near the lake for oil and gas development.
"Our town, like the majority of the other communities in Denton County, Texas depend on the Upper Trinity Regional Water District (UTRWD) for water supply– and, Lewisville Lake is a primary water source for UTRWD.  Safeguarding this critical water supply is essential for our community," stated the resolution.
"The proposed auction of this land adjacent to Lewisville Lake may generate some extra revenue for the U.S. Treasury; however, getting revenue may not be a compelling reason to increase the potential for pollution from oil and gas waste products and / or hazardous components resulting from the proposed operation."
The resolution went on to state that, "a review of the Environmental Assessment performed by the BLM identifies numerous risks to drinking water supplies that would result from the proposed auction of the Lewisville Lake property.  The most significant are:
Increased surface runoff and off-site sedimentation brought about by soil disturbance,
Increased salt loading and water quality impairment of surface water and
Contamination of surface water by produced water.
Considering that these environmental risks (alone) to surface water supplies could result from the auction of lands adjacent to Lewisville Lake, it seems to be in the public interest of local communities for BLM not to go forward with this proposed action [on April 20, 2016]."
Formal protests have been submitted by the Upper Trinity Regional Water District, Dallas Water Utilities, City of Highland Village, Town of Flower Mound and City of Lewisville, among others.