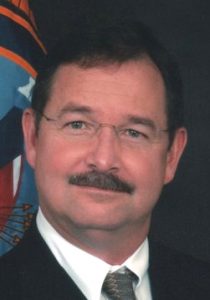 I know the following issues have been addressed in previous columns, but ongoing conversations and reports indicate that deceptive and fraudulent activity is ongoing within our community.
We have received multiple reports of an unknown person contacting a resident by telephone, identifying themselves as an employee of the Internal Revenue Service, stating that a lawsuit has been filed and that the complainant needs to contact them immediately.
The phone number given shows an area code from Virginia.  Please remember that the Internal Revenue Service WILL NOT contact you by telephone nor will they demand immediate payment.
A statement from the Internal Revenue Service, "The IRS does not initiate contact with taxpayers by email to request personal or financial information. This includes any type of electronic communication, such as text messages and social media channels.  Report suspicious online or emailed phishing scams to:[email protected] For phishing scams by phone, fax or mail, call 1-800-366-4484. Report IRS impersonation scams to the Treasury Inspector General for Tax Administration's IRS Impersonation Scams Reporting." ( https://www.irs.gov/uac/Taxpayer-Guide-to-Identity-Theft).
Last year we had over 30 offense reports detailing the theft of taxpayer identification and the subsequent filing of fraudulent tax returns for other people.  The Internal Revenue Service is acutely aware of the large amount of identity theft and recommends the following:
What is tax-related identity theft?
 Tax-related identity theft occurs when someone uses your stolen Social Security number to file a tax return claiming a fraudulent refund.
You may be unaware that this has happened until you efile your return and discover that a return already has been filed using your SSN. Or, the IRS may send you a letter saying we have identified a suspicious return using your SSN.
Know the warning signs
 Be alert to possible tax-related identity theft if you are contacted by the IRS or your tax professional/provider about:
More than one tax return was filed using your SSN.
You owe additional tax, refund offset or have had collection actions taken against you for a year you did not file a tax return.
IRS records indicate you received wages or other income from an employer for whom you did not work.
Steps to take if you become a victim
 If you are a victim of identity theft, the Federal Trade Commission recommends these steps:
File a complaint with the FTC at identitytheft.gov.
Contact one of the three major credit bureaus to place a 'fraud alert' on your credit records:
Equifax, www.Equifax.com, 1-800-766-0008
Experian, www.Experian.com, 1-888-397-3742
TransUnion, www.TransUnion.com, 1-800-680-7289
Contact your financial institutions, and close any financial or credit accounts opened without your permission or tampered with by identity thieves.
If your SSN is compromised and you know or suspect you are a victim of tax-related identity theft, the IRS recommends these additional steps:
Respond immediately to any IRS notice; call the number provided or, if instructed, go to IDVerify.irs.gov.
Complete IRS Form 14039, Identity Theft Affidavit, if your efiled return rejects because of a duplicate filing under your SSN or you are instructed to do so. Use a fillable form at IRS.gov, print, then attach the form to your return and mail according to instructions.
Continue to pay your taxes and file your tax return, even if you must do so by paper.
If you previously contacted the IRS and did not have a resolution, contact us for specialized assistance at 1-800-908-4490. We have teams available to assist.
If you think you are the victim of tax-related identity theft, and have questions, please don't hesitate to contact Investigator Murphy who will assist in any way possible (972) 355-5995.
Thank you for the opportunity to serve.
Chief Watson