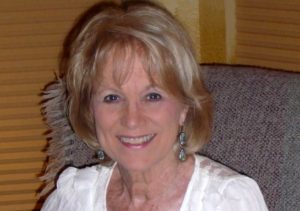 Don't have a dedicated office? No worries. Carve out a small workspace in a guest bedroom, sitting room or even in the corner of the kitchen. Select a table of appropriate size for your space and make sure it has a drawer – preferably a drawer large enough to fit your laptop or tablet.
Collect decorative storage boxes for your stationary, pens, pencils and paper clips. An upholstered bench for seating with a hidden drawer underneath the seat is perfect for additional, out-of-the-way storage.
An armoire is also a great area for office space. Have a carpenter add adjustable shelving for your computer, storage, etc. Add a pullout drawer for your keyboard. When not in use as your office, simply close the doors of the armoire.
Need additional closet storage? Again, an armoire is the perfect solution. Anything from bed linens to bath towels or sweaters and personal items can be stored out of sight.
If you're lacking drawer space in your kitchen, purchase a lazy Susan to place to the side of your cooktop. Essential tools that you use most often can be placed this easy-to-reach addition to your countertop.
Is your utility room small or even missing? Then dress up a closet to become your new "utility room." Of course, the washer and dryer are your starting point. If you have front loading machines, build a countertop workspace mounted about an inch or so above the machine tops. Add texture, wallpaper or tile to the back wall of the closet. This creates a uniqueness for your new room. Purchase a hanging clothes rack that attaches to the ceiling on one side and open shelving for storage on the other. Viola, your very own "utility room" comes to life.
There are many other ways to create unique storage space where you need them. Pinterest.com has so many great ideas. Once you are on the website enter "creative storage ideas" in the search bar and let your imagination run wild.
Give us a call at Carol's Custom Draperies & Interiors at 940-565-8337 or visit our showroom in downtown Denton. We look forward to hearing from you.
And as always – Happy Decorating!
The content in Local Experts is provided by our sponsors.