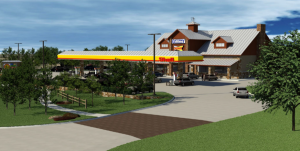 The Argyle Planning and Zoning Commission approved the rezoning of 1.49-acres in front of Argyle High School for a Gateway Sonic and convenience store with gas pumps during its Tuesday meeting; the vote was 5 to 1, with Jackie Thomas voting against.
"This is our first case within the new 'form-based' zoning districts," said Community Development Director Matthew Jones. "There are now four quadrants of 'form-based' zoning districts that are the product of aesthetics and function, rather the usual 'land-use' zones in town."
The new zoning districts are along Argyle's major north-south traffic arteries.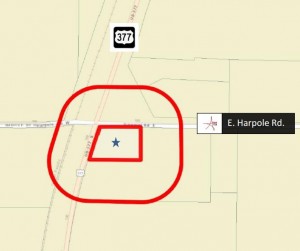 Two of the quadrants are along I-35W. The Regional Center-north quadrant runs from near Crawford Rd.—up by Robson Ranch— down to Old Justin Rd; and, the Regional Center-south quadrants is from Sam Davis down to the town limits.
The other two quadrants are along Hwy 377. The Village Center quadrant runs from Cook Rd. to Frenchtown; and, the Corridor quadrant runs between the entrance of Argyle High School to Old Town.
The Gateway Sonic and convenience store will be 6,600-square-feet and located on the southeast corner of the intersection of Harpole Rd. and Hwy 377. Approximately 4,600-square-feet will be the store and Shell gas station; the remaining 2,000 square-feet will be a sit-down [dine-in] Sonic with a drive-thru—not the typical "pull-in" pier-style with car hops.
"The developer, Aqros LLC, has worked hard to create a unique, rural-style and first-class building," said Jones. "This is their first development in the area, although they have other things down in the Waxahachie area."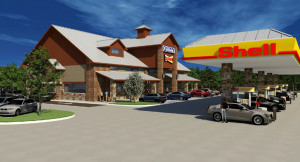 This is the beginning of a recent increase in interest for these districts, he added.
During the public section of the meeting, a few speakers expressed concern about traffic and trash issues. But the pros ultimately outweighed the cons.
"I think Johnny Joe's [401 Hwy 377 S] has a couple of gas pumps, but otherwise you have to go to either Roanoke or Denton," said Jones.
The development is on the agenda for final approval at the Tuesday, Feb. 23, Town Council meeting.
"If it passes, it will go through the building permit process, which will take about two-to-three months and then they'll be ready to break ground," said Jones.