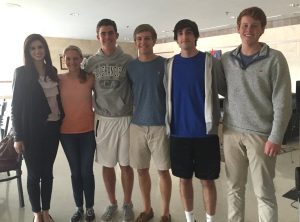 An Argyle Youth Advisory Council made of juniors and seniors from Liberty Christian and Argyle High School was formed in the fall of the 2015-16 academic year.
"This group of future leaders was chosen by their high school principals and– I will have to say– that this is the most exciting group of kids that I have had the honor to work with since serving as mayor," said Mayor Peggy Krueger.
"The group presented its mission statement and goals for the year to the council on Oct. 27. I believe that everyone in the room raised an eyebrow at the level of professionalism they presented."
The intention of the Advisory Council is to educate youth in Argyle about local politics, while also providing the Town Council and staff with new ideas and fresh perspectives. The goal is to make Argyle a place they will still want to call home, after entering the workforce; to become future leaders of Argyle.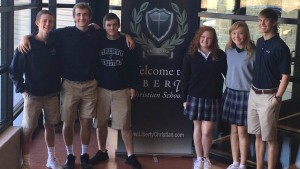 As part of their commitment to their community, the Argyle Youth Advisory Council is sponsoring the "Warming Hearts" clothing drive on Saturday, Feb. 13, between 12 noon to 3 p.m. at Town Hall, 308 E Denton St. in Argyle.
The group will be collecting clean, warm clothing items—jackets, hats, scarves, mittens and gloves, little-worn boots—to help keep local adults and children warm. For those wishing to contribute, but unable to do so at that time, there will be drop-off locations in the area at: Giovanni's Pizza, Argyle United Methodist Church, Fuzzy's Taco and Argyle Yogurt Station.
"Combining community service and politics—talking about campaigning for candidates and the importance of voting—is important," said Youth Advisory Council President Reeves Moseley of Argyle High School. "As teenagers, we're the next step to make a bigger impact."
"I am excited about the innovative ideas that this group has brought to our town and am eager to see them present concerns and solutions to the public," said Krueger.