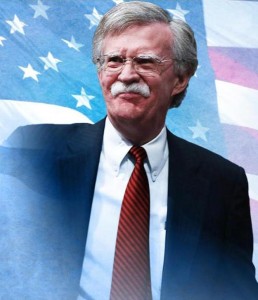 The Denton County Republican Party's annual Lincoln-Reagan Event this year falls on President Reagan's birthday, Saturday, Feb. 6th.   And yes, the former president's birthday will be celebrated, including memorabilia relating to President Reagan as part of the silent auction.
Fox News Contributor, author, and former UN Ambassador, John Bolton, will be the featured speaker at the dinner on Saturday at the DFW Hyatt Regency Hotel.
As a special bonus for the dinner guests, Lt. Gov. Dan Patrick will be returning to speak again this year.  The gala banquet will again be emceed by State Sen. Jane Nelson of Flower Mound, whose enthusiasm is always contagious.
John R. Bolton was appointed as United States Permanent Representative to the United Nations on August 1, 2005 and served until his resignation in December 2006. Prior to his appointment, Ambassador Bolton served as Under Secretary of State for Arms Control and International Security from May 2001 to May 2005. He has spent many years of his career in public service. Previous positions he has held include assistant secretary for International Organization Affairs at the Department of State, 1989-1993; assistant attorney general, Department of Justice, 1985-1989; and general counsel, U.S. Agency for International Development, 1981-1982.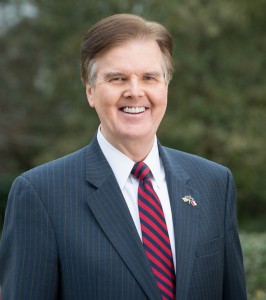 Ambassador Bolton is the author of two books. He currently serves as a foreign policy senior fellow at the American Enterprise Institute ("AEI"), is a contributor to FOX News Channel and his op-ed articles are regularly featured in The New York Times, The Wall Street Journal and The Washington Times.
Dan Patrick was elected lieutenant governor of Texas in 2014, winning the general election by almost 20 points, including historic levels of support from female and Hispanic voters.
In his first term as lieutenant governor, he led the reform of the Texas Senate's 21-vote rule, provided an unprecedented $800 million to help secure our Texas/Mexico border, and provided lasting property and business tax relief for homeowners and businesses. Under his leadership, the Senate passed school accountability legislation and championed efforts to pass open carry and campus carry legislation into law.
The evening begins with the private Lincoln Cabinet reception followed by the VIP reception which will provide the opportunity for guests to visit with Ambassador Bolton and  Lt. Gov. Patrick as well as elected officials from across the state. Again this year, the dinner will feature its popular "Campaign Headquarters" where recent and future candidates will be spotlighted for Texas voters to meet and greet, according to Denton County GOP Chairman Dianne Edmondson.
A special memorial quilt with the signature of the next President of the United States will be a featured auction item at the Lincoln Reagan Dinner. New this year: the silent auction will feature electronic bidding so every guest can bid from their Smartphones or tablets.
The Road to the White House quilt commemorates the 2015-2016 race for the Republican presidential nomination.
The quilt features an embroidered White House at its center and running the sides is a navy blue border punctuated with five point stars bearing the signatures of Republican presidential candidates including Senators Ted Cruz, Marco Rubio, Rand Paul and Rick Santorum; Governors Jeb Bush, Chris Christie, Mike Huckabee, and John Kasich; Donald Trump, Dr. Ben Carson, Carly Fiorina, plus Sen. Lindsay Graham and Govs. Rick Perry, Scott Walker and Bobby Jindal who have suspended their campaigns.
The live auction will also include an oversized gavel donated by Lt. Gov. Dan Patrick, a flag flown over the Alamo on Texas Independence Day 2015, plus many other delights in store for dinner attendees. Additionally, the legendary silent auction is full of treasures like an Italian dinner cooked and delivered by State Representative Pat Fallon to the home of the winner, as well as many baskets of various wonderful items, jewelry, dining certificates and political memorabilia, including some related to President Reagan, whose birthday will be celebrated that evening.
Dinner table sponsorships and individual tickets are available now by calling 940-383-4446 or by registering online at http://dentongop.org/2016-lincoln-reagan-dinner/ Individuals or businesses wishing to donate to the live or silent auctions should contact Republican Headquarters at the same phone number.
This article was submitted by the Denton County Republican Party.