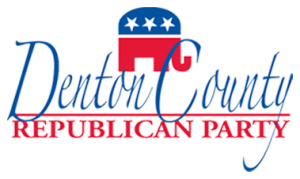 The Lewisville Area Republican Club, Denton County Republican Club and the Pachyderm Club of Denton County will host a Primary Election Candidate Forum on February 4 in Lewisville.
Candidates expected to participate include those running for constable, county commissioner, District Judge, Republican County Chair, state representative, and sheriff, as well as statewide candidates for Railroad Commission, Court of Criminal Appeals & Justice of Texas Supreme Court. See a list of candidates here.
Each of the candidates will introduce themselves in opening remarks; answer written questions from the audience and have closing remarks.
The forum will be held at the Lewisville Community Center, 1197 W Main in Lewisville, on Thursday, February 4, starting at 6 p.m. with a meet and greet so guests may visit with the candidates one-on-one.
The primary elections are March 1. Early voting will be held from Feb. 16-26.