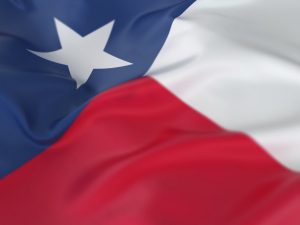 With the last day behind us for candidates to file for a place on the ballot in the 2016 primary elections, many Denton County seats will go unchallenged in March and next November.
State Rep. (Dist. 63) Tan Parker of Flower Mound, County Commissioner (Pct. 3) Bobbie Mitchell of Lewisville, 16th District Judge Sherry Shipman, Tax Assessor-Collector Michelle French, Pct. 4 Constable Tim Burch, Pct. 1 Constable Johnny Hammons, and Pct. 3 Constable Jerry Raburn are among those running unopposed.
"It is so very humbling to not have a challenger in the March Republican Primary or the [November] general [election]," said Parker. "I have been honored and blessed to represent House District 63 and I look forward to serving my sixth term in the Texas House in the 85th Legislative Session beginning in January 2017."
Every public office in Denton County is currently held by a Republican.
Denton County Sheriff Will Travis of Argyle has drawn two opponents in his bid for a second term; Republican candidate Tracy Murphree of Sanger and a Libertarian, Randy Butler of Denton.
State Rep. (Dist. 65) Ron Simmons of Carrollton is being challenged by a Republican, Ben Kissling of Lewisville, and a Democrat, Alex Mendoza of Lewisville.
The local race that has drawn the most attention, with five hopefuls, is the State Representative District 64 seat being vacated by Myra Crownover. Republicans Lynn Stucky of Sanger, Read King of Lake Dallas, and Rick Hagen of Denton, as well as Democrats Connor Flanagan and Paul Greco, both of Denton, have thrown their hats into the ring.
The primary elections are March 1, 2016. Early voting will be held from Feb. 16-26, 2016.
Here is the list of state and county candidates from the Texas Secretary of State website:
| Office Sought | Ballot Name | Party | Mailing Address | Filing Status |
| --- | --- | --- | --- | --- |
| | | | | |
| --- | --- | --- | --- | --- |
| U. S. Representative District 24 | Jan McDowell | DEM | 2904 Panorama Dr. Carrollton, TX 75007 | Filed |
| U. S. Representative District 24 | Kenny E. Marchant | REP | 2125 N. Josey Lane, Suite 200 Carrollton, Texas 75006 | Filed |
| U. S. Representative District 26 | Michael C. Burgess | REP | PO Box 2334 Denton, Texas 76202 | Filed |
| U. S. Representative District 26 | Eric Mauck | DEM | 3255 Sagestone Dr., Apt. 7303 Fort Worth, TX 76177 | Filed |
| | | | | |
| Railroad Commissioner | Gary Gates | REP | 2205 Ave I, Suite 118 Rosenberg , TX 77471 | Filed |
| Railroad Commissioner | John Greytok | REP | PO Box 29238 Austin, TX 78755 | Filed |
| Railroad Commissioner | Ron Hale | REP | 19711 Tacoma Bluff Drive Cypress, TX 77433 | Filed |
| Railroad Commissioner | Wayne Christian | REP | 204 Houston Street Center , TX 75935 | Filed |
| Railroad Commissioner | Cody Garrett | DEM | 914 Koerner Lane Austin, TX 78721 | Filed |
| Railroad Commissioner | Grady Yarbrough | DEM | 14937 FM 2661 Flint, TX 75762 | Filed |
| Railroad Commissioner | Lon Burnam | DEM | Box 1874 Fort Worth, TX 76101 | Filed |
| Justice, Supreme Court, Place 3 | Debra Lehrmann | REP | PO Box 1565 Austin, TX 78767 | Filed |
| Justice, Supreme Court, Place 3 | Michael Massengale | REP | 3733-1 Westheimer, #652 Houston, TX 77027 | Filed |
| Justice, Supreme Court, Place 3 | Mike Westergren | DEM | P.O. Box 3371 Corpus Christi, TX 78404 | Filed |
| Justice, Supreme Court, Place 5 | Paul Green | REP | PO Box 1567 Austin, TX 78767 | Filed |
| Justice, Supreme Court, Place 5 | Rick Green | REP | PO Box 900 Dripping Springs, Texas 78620 | Filed |
| Justice, Supreme Court, Place 5 | Dori Contreras Garza | DEM | P.O. Box 1457 Edinburg, TX 78540 | Filed |
| Justice, Supreme Court, Place 9 | Eva Guzman | REP | 815 Brazos, PMB 279 Austin , TX 78701 | Filed |
| Justice, Supreme Court, Place 9 | Joe Pool | REP | 3800 Creek Road Dripping Springs, TX 78620 | Filed |
| Justice, Supreme Court, Place 9 | Savannah Robinson | DEM | 1822 Main Danbury, TX 77534 | Filed |
| Judge, Court of Criminal Appeals Place 2 | Mary Lou Keel | REP | 1100 Leeland #250 Houston, TX 77002 | Filed |
| Judge, Court of Criminal Appeals Place 2 | Ray Wheless | REP | PO Box 6134 McKinney, TX 75071 | Filed |
| Judge, Court of Criminal Appeals Place 2 | Lawrence "Larry" Meyers | DEM | 4521 Rimrock Trail Austin, TX 78723 | Filed |
| Judge, Court of Criminal Appeals Place 5 | Brent Webster | REP | PO Box 171012 Austin, TX 78717 | Filed |
| Judge, Court of Criminal Appeals Place 5 | Scott Walker | REP | 6116 North Central Expressway, Ste. 1201 Dallas, TX 75206 | Filed |
| Judge, Court of Criminal Appeals Place 5 | Sid Harle | REP | 203 Gardenview San Antonio, Texas 78213 | Filed |
| Judge, Court of Criminal Appeals Place 5 | Steve Smith | REP | 5705 Galsworthy Court Austin, TX 78739 | Filed |
| Judge, Court of Criminal Appeals Place 5 | Betsy Johnson | DEM | 612 Dawson San Antonio, TX 78202 | Filed |
| Judge, Court of Criminal Appeals Place 6 | Michael E. Keasler | REP | 3506 River Road Austin, Texas 78703 | Filed |
| Judge, Court of Criminal Appeals Place 6 | Richard Davis | REP | 111 E. Jackson Street Burnet, TX 78611 | Filed |
| Judge, Court of Criminal Appeals Place 6 | Robert Burns | DEM | 133 N. Riverfront Blvd., LB 38 Dallas, TX 75207 | Filed |
| Member, State Board of Education, District 14 | Sue Melton-Malone | REP | 101 Brewster Waco, TX 76706 | Filed |
| State Senator, District 12 | Jane Nelson | REP | PO Box 608 Grapevine, TX 76099 | Filed |
| State Representative District 106 | Pat Fallon | REP | P.O. BOX 6052 Frisco , TX 75033 | Filed |
| State Representative District 106 | Trent Trubenbach | REP | 5101 E University Dr. Ste 617 Denton, TX 76208 | Filed |
| State Representative District 63 | Tan Parker | REP | P.O. BOX 271741 Flower Mound, TX 75027 | Filed |
| State Representative District 64 | Lynn Stucky | REP | 5885 Canyon Rd Sanger , TX 76266 | Filed |
| State Representative District 64 | Read King | REP | P.O. BX 972 Lake Dallas, TX 75065 | Filed |
| State Representative District 64 | Rick Hagen | REP | P.O. BOX 1566 Denton, TX 76202 | Filed |
| State Representative District 64 | Connor Flanagan | DEM | 1221 W. Oak St., #2428D Denton, Texas 76201 | Filed |
| State Representative District 64 | Paul Greco | DEM | 1112 Laguna Drive Denton, TX 76209 | Filed |
| State Representative District 65 | Ben Kissling | REP | 322 Lake Park Road Apt 612 Lewisville, TX 75057 | Filed |
| State Representative District 65 | Ron Simmons | REP | P.O. BOX 117567 Carrollton, TX 75011 | Filed |
| State Representative District 65 | Alex Mendoza | DEM | 2560 King Arthur Boulevard, #124 Lewisville, TX 75056 | Filed |
| Justice, 2nd Court of Appeals District, Place 3 | Bill Ray | REP | 512 Main St., Ste. 308 Fort Worth, TX 76102 | Filed |
| Justice, 2nd Court of Appeals District, Place 3 | Dabney Bassel | REP | 500 Main Street, Suite 350 Fort Worth, TX 76102 | Filed |
| Justice, 2nd Court of Appeals District, Place 3 | Elizabeth Kerr | REP | 604 E. 4th St. Ste. 200 Fort Worth, TX 76102 | Filed |
| Justice, 2nd Court of Appeals District, Place 3 | William Anthony "Andy" Porter | REP | PO Box 470821 Fort Worth, TX 76147 | Filed |
| Justice, 2nd Court of Appeals District, Place 4 | Bonnie Sudderth | REP | PO Box 33667 Fort Worth, Texas 76162-3667 | Filed |
| District Judge, 16th Judicial District | Sherry Shipman | REP | 3004 Destin Dr Denton, TX 76205 | Filed |
| District Judge, 362nd Judicial District | Bruce McFarling | REP | 900 Oak Drive Flower Mound, TX 75028 | Filed |
| District Judge, 393rd Judicial District | Doug Robison | REP | 120 N. Austin St. Denton, TX 76201 | Filed |
| District Judge, 393rd Judicial District | Evan Stone | DEM | 109 E. Oak Street, Suite 1000 Denton, TX 76201 | Filed |
| District Judge, 431st Judicial District | Jonathan M. Bailey | REP | P.O. BOX 2054 Denton, TX 76202 | Filed |
| District Judge, 431st Judicial District | Steven "Wayne" Weinstein | REP | 2604 Green Oak Drive Carrollton, TX 75010 | Filed |
| District Judge, 442nd Judicial District | Tiffany Haertling | REP | P.O. BOX 52212 Denton, TX 76206 | Filed |
| Sheriff | Tracy Murphree | REP | P.O. BOX 1490 Sanger , TX 76266 | Filed |
| Sheriff | William Barrett Travis | REP | 575 Orchid Hill Lane Arglye, TX 76226 | Filed |
| Tax Assessor-Collector | Michelle French | REP | 11699 Mitchell Cir Ponder, TX 76259 | Filed |
| County Commissioner Pct. 1 | Brett Larson | REP | 5034 Corinthian Bay Dr Frisco, TX 75034 | Filed |
| County Commissioner Pct. 1 | Hugh Coleman | REP | P.O. BOX 1383 Denton, TX 76202 | Filed |
| County Commissioner Pct. 3 | Bobbie J. Mitchell | REP | 1032 Springwood Dr Lewisville, TX 75067 | Filed |
| Constable Pct. 1 | Johnny Hammons | REP | 601 W Oak #6 Denton, TX 76201 | Filed |
| Constable Pct. 2 | Hal Grant | REP | 7791 Whirlwind Dr Frisco, TX 75034 | Filed |
| Constable Pct. 2 | Michael A. Truitt | REP | 4317 Queen Circle The Colony, TX 75056 | Filed |
| Constable Pct. 3 | Jerry Raburn | REP | P.O. BOX 58 Lewisville, TX 75067 | Filed |
| Constable Pct. 4 | Tim Burch | REP | 165 Creek Side Dr Double Oak, TX 75077 | Filed |
| Constable Pct. 5 | Doug Boydston | REP | 6595 Sam Bass Rd Sanger, TX 76266 | Filed |
| Constable Pct. 6 | Edward Hall | REP | 5855 Arbor Hills Way, #427 The Colony, TX 75056 | Filed |
| Constable Pct. 6 | Richard Bachus | REP | 1846 E. Rosemeade Pkwy #236 Carrollton, TX 75007 | Filed |