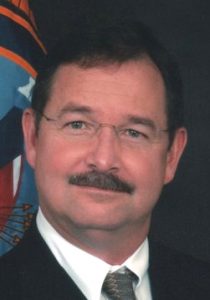 Happy Holidays from the Double Oak Police Department.
As we travel from Thanksgiving through New Year's Day agencies across Texas will dedicate resources to apprehending intoxicated drivers.  Speaking broadly most people would agree that drinking too much and getting behind the wheel is a sorry idea at best and a deadly decision at worst.  The Centers for Disease Control and Prevention compiled statistics regarding impaired driving and determined:
–  In 2013, 10,076 people were killed in alcohol-impaired driving crashes, accounting for nearly one-third (32%) of all traffic-related deaths in the United States.   (It is very disturbing that approximately 30,000 people died from traffic-related injuries).
–  Of the 1,149 traffic deaths among children ages 0 to 14 years in 2013, 200 (17%) involved an alcohol impaired driver.
–  Of the 200 child passengers ages 14 and younger who died in alcohol-impaired driving crashed in 2013, over half (121) were riding in the vehicle with the alcohol-impaired driver.
–  Drugs other than alcohol (e.g., marijuana and cocaine) are involved in about 18% of motor vehicle driver deaths.  These other drugs are often used in combination with alcohol.
–  Drivers with a BAC of 0.08% or higher involved in fatal crashes were six times more likely to have a prior conviction for DWI than were drivers with no alcohol in their system. www.cdc.gov/motorvehiclesafety/impaired_driving/impaired-drv_factsheet.html
I would ask that you not presume the erratic driver in front of you is driving sober just because the hour of the day is early.  Our last DWI arrest was committed at approximately 1 p.m. and involved a motorist with two prior convictions.  Oftentimes motorists with lengthy histories of driving while intoxicated convictions are the persons responsible for innocent person's deaths.  Please dial 911 with a vehicle description (color, make, model and license plate); a description of the motorist's driving behavior ("they're swerving in traffic, they keep speeding up and / or slowing down, they've hit another car and continued driving…etc."; and a description of the motorist (if you can see them through their window tint).
Just about every municipal police officer I know has a terrible personal experience with working a fatality motor vehicle collision.  Notifying a parent that their child has needlessly died due to the selfishness of an intoxicated driver is heartrending.  The first fatality DWI accident I ever worked was of a seventeen year old young man who had been ejected from a pickup truck passenger compartment and skidded one hundred and fifty feet, down the high-way, on the side of his head.  The intoxicated driver of the pickup truck, the victim's "friend", had taken the wheel because the deceased was too drunk to drive.  What has stayed with me for twenty-five years is that the young man, who had lost control of the pickup truck, didn't care that his friend was deceased, but was more interested in the squad car's mobile display terminal.
Officers are looking for probable cause when investigating a suspected driving while intoxicated offense.  Ideally the officer will have observed erratic driving such as failing to maintain a single lane of traffic, driving without headlights, excessive or low speeds, following another motorist too closely or even a motor vehicle accident in which the suspect was involved.
Once an officer has observed a traffic offense, and is able to detail the suspect motorist's driving behavior, the officer will initiate a traffic stop.
During the traffic stop officers will be looking for additional clues as to possible intoxication:
–  Is there the smell of alcohol coming from the driver (yes I know alcohol is odorless, but there is a distinctive aroma as the human body excretes alcohol related toxins through the respiratory system and skin pores)?  Chewing gum, using mouthwash (which often contains alcohol), or smoking cigarettes does little to nothing to conceal the odor.
–  Does the vehicle compartment smell of marijuana or other types of drug use?
–  Can the officer observe, in plain sight, open or empty alcohol containers or drug paraphernalia (pill bottles, marijuana pipes, narcotics residue, needles etc.)?
–  Does the motorist have bloodshot / watery eyes?
–  Can the person carry on a conversation with the police officer?  Is their speech slurred?
–  Does the motorist admit to drinking?  How long since the last drink?  Where were they drinking?  How many drinks have they had?  When was the last time they ate?
If the officer has reason to believe, based upon the suspect's driving and officer observation, that the stopped motorist might be intoxicated the driver may be asked to exit their car and submit to standardized field sobriety testing (SFST).  The officer will explain, demonstrate and then observe a series of physical and mental acuity tests to help assess the motorist's possible level of intoxication.
If, after having observed the motorist's driving, physical condition (was the motorist having a medical problem rather than an intoxication problem?), additional evidence (open bottles or spilled alcohol in the passenger compartment), and standardized field sobriety testing, the officer believes the subject is intoxicated, the driver will be placed under arrest.
Once placed under arrest the suspected intoxicated driver will be transported to a jail or detention or health facility and offered the opportunity to submit a sample of their breath or blood for analysis by a laboratory.  Failure to voluntarily submit to the taking of a breath or blood sample can / will result in the temporary suspension of the suspect's driver's license.  In 2015 there is a strong possibility that the arresting agency will obtain an evidentiary search warrant for a blood sample from the alleged offender and to aid in prosecution.
Denton County has a very proactive DWI prosecution policy.  Intoxicated drivers richly deserve to explain their actions to a trial judge and / or jury.  Please don't hesitate to call 911 if you see suspicious driving.
Thank you for the opportunity to serve.
Recent Police Calls
Accident – 6200 blk. Long Prairie Rd., Flower Mound – Officer on patrol drove upon an accident between two vehicles in Flower Mound. Officer remained on scene until Flower Mound Police Department arrival.
Lost Dogs – 100 blk. Twin Lakes Dr., Double Oak – A resident reported that his two labs (one black and one brown) were missing. Animal Control was notified and the officer searched the immediate area.  Dogs were recovered by a neighbor.
Welfare Concern – 100 blk. Meadowknoll Dr., Double Oak – Residents reported their teenage son as missing after he went out for a walk. Child returned to the residence while officer was at the home.
Suspicious Vehicle – 100 blk. Victory Lane, Double Oak – A resident observed an unknown person parked in a vehicle in front of her home early in the morning. Further investigation revealed that the person was a contractor waiting to work on a nearby home.
Smoke Investigation – 100 blk. Meadowknoll Dr., Double Oak – While on patrol officer observed smoke. Further investigation revealed a controlled burn by a property owner.
Assist Agency – Bartonville – Officer assisted with checking on the welfare of a distraught person.
Suspicious Vehicle – 8100 blk. Justin Rd., Double Oak – Officer responded to a suspicious vehicle call near a cell phone tower. Further investigation revealed it was a contractor working at the site.
Reckless Damage – 6100 blk. Kings Rd., Double Oak – Known delivery truck company driver damaged a drainage ditch after parking off road. Company agreed to work with the property owner.
Suspicious Person – 6600 blk. Hawk Rd., Double Oak – A resident reported an unknown person doing something to their property gate early in the morning. Subject fled the location as the caller approached them. Suspect description was not obtained due to a lack of light.
Driving While Intoxicated – 8300 blk. Justin Rd., Double Oak – A witness reported a driver swerving into oncoming traffic. Officer followed and observed that the driver was unable to maintain a lane of traffic. An adult female was taken into custody for felony Driving While Intoxicated as the motorist had two prior DWI convictions.
Animal Complaint – 100 blk. Cedarcrest Ln., Double Oak – A resident reported a large dog loose in their neighborhood. Officer located the dog and returned it to owner with a written warning.
Assist Agency – Lantana – Officer assisted with checking on the welfare of a distraught person.
Forgery / Fraud – 100 blk. Shady Oaks, Double Oak – Caller reported a fraud attempt by telephone.
Traffic Complaint – 200 blk. Meadowknoll, Double Oak – A caller reported sounds of working vans going into and out of the area. Officer was unable to locate the work vans.
Criminal Mischief – 8400 blk. Justin Rd., Double Oak – Unknown person took two pumpkins from a local business and smashed them on the road.