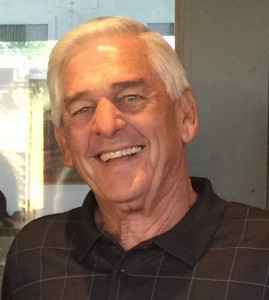 by Lori Fickling, Contributing Writer
It started more than 20 years ago with a single cut-out barrel on wheels, pulled by a lawnmower built by Hal Redfearn (who was almost 60 at the time) to entertain grandkids on his one-acre property.
Inspired by his concept, he was approached by his daughter in 1996 to make a "barrel train" for the Flower Mound Wildflower Festival. The result was a six-barrel train pulled by a four-wheeler – appropriately named the Boogie Woogie Choo-Choo.
From that very first event the Boogie Woogie Choo-Choo became an instant favorite with kids and grownups alike, and Hal and his train became a popular addition to birthday parties, church and school events, and festivals of all sizes across the Metroplex.
As time passed and demand grew, Hal built a second train identical to the first, and often sends it to a concurring event to be driven by his son-in-law or grandson-in-law. He hates to turn down any request to have the Boogie Woogie Choo-Choo be a part of a special event or celebration.
While Hal never dreamed that first event in 1996 would lead to a post-retirement career, he certainly loves seeing the delight on the faces of all the children who ride, and he especially loves being known as the "train man." He is often approached by older children or parents who tell him they grew up with his train, a fact that always puts a smile on his face.
Hal Redfearn celebrates his 80th birthday this month, and at the same time he also celebrates 20 years of the Boogie Woogie Choo-Choo.
Hal lives in Double Oak with his wife of 60 years, Betty. His four daughters, their husbands, kids, and grandkids almost all live nearby, and always look forward to the "train man," or Papa to them, entertaining whenever they all get together.
Each time he does an event or a party someone remarks, "I'm not sure who is having more fun – you or the kids." Hal Redfearn is still going strong and yes, he is definitely still having fun!