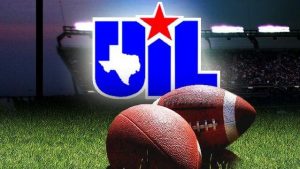 Argyle earns rematch with Liberty-Eylau
Argyle took care of business last week with a 58-34 victory over Kennedale in a fourth quarter where the Eagles outscored the Wildcats 21-7.
Taylor Sweatt and Drew Estrada both scored on touchdown runs in the first quarter, and Gage Campbell ran back a blocked PAT to give the Eagles a 3-point lead heading into the second.
Sweatt broke another run in the second and Estrada caught a 73-yard touchdown pass in the second quarter, but Kennedale hung right in there, and the score was 30-27 at the break.
In the third, Estrada broke a 73-yard run to extend Argyle's lead.
The Eagles took over in the fourth, as Ledford and Sweatt both broke 31-yard touchdown runs and Shane McKinney returned a fumble 46 yards for a touchdown.
Argyle (12-1) will play Liberty-Eylau (12-1) next and the biggest test for the Eagles will be in stopping dual threat quarterback Ke'Mon Freeman, who has combined for more than 4,800 yards and 54 touchdowns this season.
Argyle is averaging 51.6 points and 394.3 yards per game, while Liberty-Eylau is averaging 46.8 points and 542.5 yards per game.
Liberty-Eylau's season ended in the quarterfinals last year with a 45-42 loss to Argyle.
The state quarterfinals matchup will start at 9 p.m. Friday at AT&T Stadium in Arlington. The winner will face either Brownwood or Abilene Wylie in the state semifinals.
Guyer's ground game will test Mansfield
Myron Mason rushed for 169 yards and three touchdowns as the Wildcats defeated San Angelo Central by a score of 35-27 last week to reach the state quarterfinals.
Noah Cain also broke a 73-yard run in the game for Guyer, and De'Vion Harmon caught a 3-yard touchdown pass from Shawn Robinson to defeat Central.
Mansfield's biggest threat without a doubt is running back Kennedy Brooks, who rushed for 267 yards and four touchdowns against Arlington Lamar last week.
However, Guyer's triple threat of Robinson, Mason, and Cain on the ground should give them a good shot at advancing.
Guyer (10-3) will play Mansfield (11-2) at 2 p.m. Saturday at Dragon Stadium in Southlake.