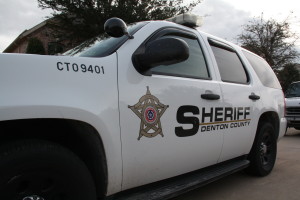 Lantana residents are on alert after several suspicious incidents were reported in the past couple of days.
Sheriff's deputies were called out on Sunday night to investigate a suspicious man on Pitaya Drive in Bandera. Deputies responded and searched the area but did not locate the culprit. They also noticed an older model blue and white pickup truck parked a block away on Verbena that may be related to the incident.
"There was an unidentified male in the area.  Our deputy responded, and Lewisville brought their K-9.  Nothing was found," said Sandi Brackeen, Public Information Officer at the Denton County Sheriff's Office.
There were also reports posted on social media of someone turning doorknobs late at night in the Sandlin and Bellaire neighborhoods.
Sheriff's officials urged anyone who sees suspicious activity to immediately dial 9-1-1 and always lock your front door, garage door and side gate. Also, keep your porch light on or have a motion detector light that turns on when somebody comes near your home.
Lantana also has a crime watch program run by resident volunteers. Contact Bill Featherstone at 214-616-7153 to get involved.