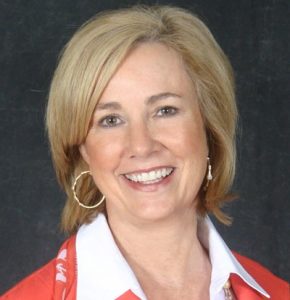 We are now entering the holidays and I don't know where the time has gone. As we joined our families and friends recently for Thanksgiving, I think we all are aware of how thankful we are that we live in this great community. Our hearts go out to France and the families that have lost loved ones in this violent world we live in. These tragedies have made me stop and think of how blessed we really are. I hope that all of you take a little time to enjoy our freedom and safety that we have taken for granted.
With this being said, I would like to thank Chief Tackett and our police force, along with the fire department, for their work on a very informative presentation on the steps Argyle is taking towards disaster preparedness. They have spent a tremendous amount of time to train and implement a plan for any disaster that could occur. With this in place, the first responder team will introduce the plan to our neighboring towns to make sure we all continue to enjoy our safety.
Another topic of safety on the November 17th agenda was the implementation of our hands-free regulations while driving in Argyle. The Council unanimously voted on an ordinance that will prohibit the use of hand held electronic devices while driving.  In the coming weeks, the Police Department will begin an educational campaign to provide information and address any questions that citizens may have.
Earlier this month, Argyle staff and I met with TxDOT and Denton County to review the beginning stages of the Highway 377 improvement design and discussed how it will impact the citizens of Argyle.  We have waited for years to widen Hwy 377 and now I can honestly say that it is really going to happen. I can't thank Argyle and Denton County staff enough for the efforts to get the planning stage started. With the improvement of Highway 377, the Council is working hard on improving our thoroughfare plan to make our traffic problems a little less painful.
During this holiday season, please start thinking about the ways that we can all give back to the people that are less fortunate than us and let's come together to make Argyle the most generous and safe place in Texas! As always, please let us know your ideas and concerns. We are growing and want our Town to remain the great community that we are.
Don't forget about the Christmas Tree lighting that Keep Argyle Beautiful will host on Saturday, December 5th from 3 to 6:30 p.m. at Argyle Town Hall and watch for details on Play It Forward that the Youth Advisory Board will sponsoring.
Happy Thanksgiving and have a very safe and enjoyable time!