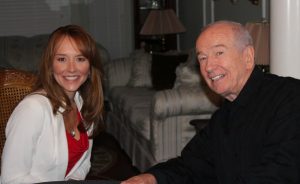 With the 2016 political season nearing, candidates are gearing up for the Texas primary on March 1st. Republicans are the dominant party in Denton County, so, winning the primary is tantamount to a victory in the general election. The filing period for candidates will be open through December 14.
Lisa Hendrickson is looking to succeed Dianne Edmondson as Republican County Chairman in Denton County.  Edmondson announced Monday that she will not be running for re-election but is seeking to represent Senate District 12 on the state Republican Executive Committee.
Hendrickson is a politically savvy Republican who is the past President of the Ladies of Liberty Republican Women's Club, a federation of GOP women who actively support worthy candidates, while providing strength and unity for political action. The statewide group, which is organized within Texas' senatorial districts, encourages Republican women to run for office and provides training to help them become effective in the party. Lisa recently stepped down from the role to accept a position with the Rick Santorum for President Campaign, but continues to serve as a board member for the group.
A native of Baton Rouge, Louisiana and an 8-year-resident of Flower Mound, Lisa recently moved to Lantana. She's been married to Jon Hendrickson for 20 years and they have two children; Joshua, 16 and Julianna, 19. Lisa has a diverse background in education, communication and politics. During her undergrad years, she began volunteering on local campaigns in Montana which parleyed into running a state campaign. After the birth of her first child, Lisa began to teach government and civics and other related subjects in secondary grades while living in New Mexico, Oregon and California.
After, completing her Masters in Education and returning to Texas, Lisa was led into the realm of marketing and public relations, spending seven years in television and product marketing before stepping out on her own 2013. Currently, Lisa volunteers on political campaigns and is heavily involved in fundraising and event management for the campaigns, and several non-profits locally and across the country. In addition to career-focused fields Lisa sits on two boards and is an active member of both Christian and political organizations Texas. 
For more information on Lisa's campaign and her reasons for running, please watch the video below.
Bob Weir is a long-time Flower Mound resident and former local newspaper editor.
EDITOR'S NOTE: This column was updated on 11/20/15 to reflect Dianne Edmondson's announcement that she is not seeking re-election to the Denton County GOP chair position.