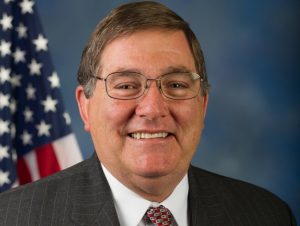 Federal, state and local transportation leaders will convene to discuss advances in highway safety technology and ongoing transportation infrastructure priorities at the 13th Annual 26th Congressional District/TxDOT Transportation Summit in Denton on Monday morning, November 23rd.
Congressman Michael C. Burgess, R-Flower Mound, and the Texas Department of Transportation (TxDOT) will host the annual event.
National Highway Traffic Safety Administration (NHTSA) Administrator Mark R. Rosekind, Ph.D. will speak at this year's summit.
The event will be held from 8 a.m. to 12 p.m. at the University of North Texas' Apogee Stadium, 1251 S. Bonnie Brae St. in Denton. Registration fee is $30, payable at the door.
For more information, contact Robin Vaughan at 940-497-5031 or [email protected]
DETAILS:
Thirteenth Annual 26th Congressional District/TxDOT Transportation Summit
November 23, 2015
8 a.m. – 12 noon
University of North Texas Apogee Stadium
Club Level (3rd Floor)
1251 S. Bonnie Brae Street
Denton, Texas 76207
Admission $30 at door
940-497-5031