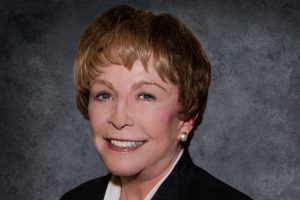 More Children now Survive Cancer!  (St. Jude Children's Research Hospital)
Up to 80% of children with cancer are now cured!  And, long-term complications, caused by the intense therapy needed to kill the cancer, have fallen.  This monumental news came from a study of 34,033 patients in the Childhood Cancer Survival Study led by researchers at St. Jude's Children's Research Hospital in Memphis, Tennessee.  The results of the study were presented at the annual 2015 meeting of the American Society of Clinical Oncology in Chicago.
Many years ago my mother's husband Herb DeLee had radiation treatments for his lymphoma cancer at MD Anderson in Houston.  One day, after driving Herb to the hospital for his radiation treatments, I decided to visit the children's floor at MD Anderson while I waited for Herb.  I stepped out of the elevator onto a hospital floor with colorful, cheerful murals painted all along the corridors!  Butterflies in blue skies, bunnies hopping among greenery, colorful flowers!
But, also in the corridors were little red wagons, pulled by family members or nurses, with small patients aboard with severely bald heads and multiple bandages headed to or from intensive (often very painful) cancer treatments.
The expressions on the faces of the tiny patients, and their family members, is what stopped me cold.  The hurt and fear in the little drawn faces.  The grim despair on the faces of the mothers-dads-grandparents pulling the little red wagons with their precious child.  And trying so hard to smile, so that their little child did not realize how desperate their medical situation was. Theirs was an immediate, or at best on-going, encounter with life or death on a daily basis.
I only lasted about 15 minutes on the Children's Floor of MD Anderson.  And then went down in the elevator with tears streaming down my face. Emil and I had three small children at that time – all beautifully healthy.  A blessing I was suddenly starkly aware of – and so humbly grateful for!
The good news is that research hospitals like St. Jude's are giving these small children with cancer a lifeline to a real, and hopefully normal, future!
"Smile Train" –  American Volunteer Surgeons Saving Children from a Lifetime of Facial Deformity!
A cleft palate leaves a huge, deforming, and yawning gap in a child's upper lip – or where the lip should be, but isn't.  Eating and drinking becomes a haphazard chore, as food and liquids spill and leak out of the child's deformed mouth.  And, in many third world countries, the child is bullied and ostracized for the sheer ugliness of this obvious facial deformity.
A $250 contribution to "Smile Train" funds volunteer surgeons and medical personnel who travel the world to easily repair this deformity and give at least one child back a normal life. Those same American volunteer surgeons teach local surgeons in third world countries the skill to do the cleft palate repairs themselves.
Fortunately, research is now identifying the varied causes of a cleft palate in a child. About a quarter of cleft palates are due to inherited gene malfunctions.  The propensity for cleft palates varies by ethnicity.  Asians, Hispanics, and Native Americans have the greatest propensity.  Then Caucasians, then Negroes.  But a clef palate in the fetus can also be caused by a lack of folic acid intake by the pregnant mother. A simple nutritional deficiency that is easy to remedy with a vitamin supplement.
I always treasure the "Before and After" photos that Smile Train provides! The "Before" photo is of a child's face that is seriously deformed by a cleft palate.  The "After" photo is of a happily smiling child with a normal looking face!
Saturday Dec. 5th 3-5 p.m. Santa Party for Copper Canyon Kids at Town Hall
If your child wants to ride atop the fire engine, be sure they have a jacket to wear.
All children must be accompanied by an adult who is a resident of Copper Canyon.
Charter Kick-off Event at Briarwood for new Greater FM 407 Lions Club!
Bartonville resident Harry Otto and Mayor Bill Scherer are organizing a new Lions Club to include men and women from several towns and unincorporated county areas along FM 407.  Welcome are residents of Argyle, Bartonville, Copper Canyon, Double Oak, and unincorporated county areas like Canyon Oaks and Lantana, and any other resident in the general area who would like to participate.  Banding together allows the small towns and residential areas along FM 407 to have a more dynamic organization.
The Charter Event celebrating the new Lions Club will be Friday, November 13th, from 6 to 10 p.m. in Copper Canyon at Briarwood Retreat, 670 Copper Canyon Road. (One mile north of FM 407, east side of Copper Canyon Road, across from Lantana.)  Tickets are $25 each and include a bar-b-que dinner, two drink tickets, and dancing!  Individual seats or tables of 8 are available. Attire is western or just dressy casual.
Guests do NOT need to be current Lions Club members or INTEND to be Lions Club Members. This is simply a charter celebration event for the shared fun of it! And a chance to support the new Lions Club with the donation of your ticket amount to provide vision screening for elementary school students and prescription eyeglasses for those children whose families cannot afford them. (See the website www.fm407lionsclub.org for information and how to purchase tickets.)
Copper Canyon is hosting tables for its Staff, Council Members, and Planning and Zoning and Board of Adjustment Members – in appreciation for all these individuals contribute to our Town!  I'll also be hosting tables for elected officials, area Mayors, and personal friends.  My way of supporting and showing respect for both our local officials and the charity projects that Texas Lions Clubs have traditionally sponsored.
The Greater FM 407 Lions Club's immediate goal is to fund the purchase of expensive equipment for high level vision screening for area school students in Lewisville ISD, Denton ISD, and Argyle ISD.  (Your dinner tickets for the Charter Event will help fund the purchase of this very expensive optical equipment!) Modern equipment is so efficient that it drastically reduces the time necessary for one school nurse to screen an entire grade of elementary school students. Then the Lions Club will provide prescription eyeglasses for those students in need of economic help.
NOTE: In 3rd grade I marveled at fellow students who could read the blackboard in our classroom!  Even sitting on the front row of our classroom, the chalk writing on the front blackboard was fuzzy to me.  My vision as an 8 year old was diagnosed as 20/200.  (I saw at a 20 foot distance what others could easily see 200 feet away.)
If I had not lived in the 20th Century, when individually prescribed glasses were readily available, my learning curve would have been severely restricted. Yet, with the aid of glasses, I could read for both personal enjoyment and eventually at a college level. I am so grateful to optical technology, and the Lions Club, that young children with similar vision handicaps to mine can now see clearly with their own prescription eyeglasses!
Briarwood Retreat:  A Natural Oasis of 70 Beautiful Wooded Acres in Town!
Briarwood Retreat is a natural oasis of 70 heavily wooded acres on Copper Canyon Road across from Lantana.  The Evangelical Lutheran Church of America purchased the land in 1995.  I first went to Briarwood in 2005, my first year as Mayor of Copper Canyon.  Operations Manager Matt Baumhardt said the Red Cross had just certified the retreat as a shelter for evacuees of Hurricane Katrina.  My daughter Tamara Tejml Cuthrell and I made up beds in the cabins for the multiple families and individuals fleeing Houston with their children and pets. The evacuees were so grateful for a safe, clean place to stay at Briarwood.
Briarwood welcomes individuals and groups from a Variety of Backgrounds!
Reverend Phil Geleske, the Executive Director, said Briarwood welcomes faith-based groups from all church congregations; business executives for corporate team building outings; community service organizations for planning seminars (Chambers of Commerce, Lions and Rotary Clubs, United Ways, etc.); families for birthdays, anniversaries, reunions, and wedding events; and youth groups for tent camping, nature and environmental studies, equestrian lessons, and teen leadership training.  Reverend Geleske stressed that Briarwood strives to provide its facilities at a very reasonable price to a variety of individuals and group organizations.
Briarwood Retreat completes Million Dollar Plus Renovation!
In January of this year, Briarwood completed a $1.5 Million Dollar Renovation of this incredible natural Retreat in the heart of our North Texas metroplex!
Meeting Facilities: Briarwood has 7,000 square feet of meeting rooms of various sizes – intimate to huge.  The meeting rooms at the newly completed central building are equipped with high speed internet strong enough to handle more than 100 laptops during training sessions.
Sleeping facilities: 21 modern, graciously sized, cathedral ceiling motel rooms have double beds, private baths, refrigerator and microwave.  And each room has a glassed window wall framing a beautiful private view of a dense forest of native trees. Nine modern cabins with dual baths are also nestled in the woods in groups of 3 and 4.  The cabins have twin beds for 8, 12, and even 18 overnight guests.  Handy individual meeting rooms with dual half baths are adjacent to the clusters of motel rooms and cabins in the woods.
Dining Facilities: The dining hall can serve up to 150 people with its professional commercial kitchen – or cater to an outdoor roofed picnic pavilion that will seat over a 100 people.  Both chefs have experience at country clubs in the area.  Head Chef Carlos Carrasquillo was Master Chef at Canyon Creek Country Club in Richardson.  Assistant Chef Hilario Morales was chef at El Dorado Country Club in McKinney.  Breakfast, lunch and dinner are absolutely delicious!  And, as wholesome or sophisticated as each group wishes.
Outdoor Facilities:  Miles of meandering trails for hiking through the lush woods; a large swimming pool with slide; a pond for catch-and-release fishing and environmental experiments; two outdoor fields for soccer, softball, etc.; a sand lot volleyball court; archery range; outdoor ping pong area; horseshoe pits; GaGa enclosure; physical "challenge course"; rock enclosed outdoor campfire pits surrounded by wooden benches; and an extensive children's playground area shaded from the summer sun by mature tree branches overhead.
Lewisville ISD:  Fifth grade Outdoor Education is conducted at Briarwood Retreat.  One elementary school sends students to a class from 9 a.m. to 1:30 p.m. Monday and Tuesday.  A second LISD elementary school sends a class Wednesday and Thursday.
Summer Camps:  Briarwood is accredited by the American Camping Association.  This is a rigorous process that aims to assure camper safety.  328 kids attended the 2015 summer camps, which ran from Father's Day in June through the first week in August.  Campers come from a range of backgrounds – social, economic, ethnic, and a variety of religious denominations. Different weeks are dedicated to different age groups.  Teens work with younger kids and counselors are all at least college age. Summer camps include 2, 3, or 5 night stays for first through third grade students; horse camp for riders fourth through eighth grades; and leadership camps for high school students.
Boy Scouts and other youth groups are also accommodated with special prices for tent camping areas with adjacent bathroom facilities.  Boy Scouts often choose to do their Eagle projects at Briarwood.
Senior Retreats:  Senior retreats include speakers and seminars on:  reducing clutter and getting organized; downsizing in home and living space; what hospice care entails; bird watching and identification; arts, crafts, painting, and even pottery making; master gardener instruction; trivia night; and fun individual and group Karaoke singing!
Lumberjack Retreat:  In January men volunteer for weekend maintenance tasks at Briarwood.  They clear trails, chainsaw and remove downed and dead trees, fill in potholes, paint, and perform carpentry-plumbing-electrical-and roof repairs (if qualified to do so.)  After dinner, the men spend evenings in camaraderie, fun, and brotherhood!
Three times a year Briarwood Retreat Offers Sunday Brunch to the Public!
On the first Sunday in March, August, and December – Briarwood hosts a Brunch open to the Public from 10:30 a.m. to 2:00 p.m.  For $13.50 per adult, omelets are cooked to order and bacon and sausage is offered with biscuits and gravy.  Attendance has ranged from 75 to 200 people at each brunch. Reservations are not required, so feel free to come spontaneously!  Sunday December 6th is the next Briarwood Brunch date!
Many thanks to Ambassador Jean Oswald, who spent two hours giving myself, Copper Canyon Council Member Bill Castleman, and Town Administrator Donna Welsh a very extensive tour of the facilities.  Jean has been an official hostess at Briarwood for the last ten years and is affectionately called "Mama Jean" by current and former students and campers!
NOTE: Because of its extensive 70 acres, its dense woods, multiple individual meeting rooms, and variety of cabins and motel rooms for overnight guests that are generously spaced in the heavily forested grounds – Briarwood can handle as many as five separate events at one time AND still assure privacy to each group using its many facilities. (For information: 940-241-2099, www.briarwoodretreat.org)