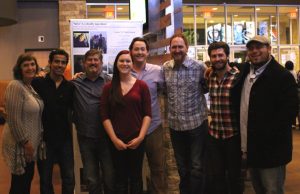 If you're a parent with pre-teen or teenaged children and you feel confident that they'd never engage in activities that include illicit drugs; you may be right. But, what if you're wrong?
Kids that get involved with narcotics aren't likely to give any indication of their dangerous and illegal behavior. In fact, kids can be very clever in their methods of concealing what they do, especially from the concerned and probing eyes of adults. We all want to believe that our children are honest and forthright in their interaction with us. However, as adults we must remember what it was like to be a teenager. Remember how we used to confide some things to our buddies that we'd never let our parents in on? Most often, those secretive activities were harmless, but gave us a feeling of independence from the rules enforced at home.
Sadly, the proliferation of drugs in communities across the country makes the job of being a parent even more difficult. Some say it's easier to purchase hard drugs in many areas than it is to buy a six pack of beer. That availability puts our children in grave danger! Every parent wants to believe that they can trust their children. However, as a late great statesman once said, "Trust, but verify." The truth is that many parents are in denial about the activities of their kids. "My son is a good boy and would never be involved in drugs," is a common refrain from parents who are about to be devastated when they realize how naïve they've been. "We raised our daughter to know better than to do anything illegal," says the overly confident parent just before receiving the phone call from the local jail.
Ask Flower Mound resident Kathy O'Keefe, whose 18 year-old son Brett died from a heroin overdose in 2010. In an attempt to prevent the same tragedy from happening to others, Ms. O'Keefe started "Winning the Fight" (WTF), a 501c3 organization dedicated to educating parents and children about the insidious epidemic of dangerous drugs that has invaded every city and town in the country.
Everyone with a pulse knows that pushers are selling poison on the streets and in the schools every day. Yet, many parents still refuse to believe it could happen in their very special upscale communities where their little darlings have all the advantages that kids from impoverished areas are lacking. What they fail to acknowledge is that drug pushers look for such areas because that's where they can find kids with access to cash. When parents proudly proclaim that it can't happen to them, they're merely putting blinders on and flipping a coin. They may be referred to as the "Not Me" generation.
On Sunday, November 1, a movie entitled "Not Me" premiered at the Flower Mound Moviehouse and Eatery, 951 Long Prairie Road. The documentary follows four children who have recovered from drug addiction as they discuss how they developed their addiction and got away with it. The film also follows four separate parents who talk about the warning signs they missed and how they coped with a drug-addicted child.
Kathy O'Keefe, one of the Executive Producers of the film, said even after parents discover that their child is using, denial continues. She hopes the film will pull some of the families out of denial. "I talk to so many parents who say this will never happen to their kids because they watch their kids," O'Keefe said. "Well, I watched my kid, too. Then you get to the point where you watch them destroy themselves. We have people say 'Well, we go to church. This isn't going to happen to us.' That could be a fatal mistake."
My wife and I were a couple of the guests at the Sunday evening premiere, which opened to a full house that included Flower Mound Mayor Tom Hayden, his wife and children, and FM Councilman Bryan Webb. Hayden and Webb, along with other council members, have been strong leaders in the fight against drugs in our community. Two years ago, Hayden was the inspiration behind the following article in The Cross Timbers Gazette. Denton County Sheriff Will Travis was also in attendance. Travis, along with FM Police Chief Andy Kancel and other local law-enforcement leaders, will be conducting a symposium on drugs at the Flower Mound Area Republican Club meeting at 9 Social in Highland Village on Tuesday, Nov. 17, at 7 p.m.
"Not Me" is a movie every parent should see! If you've ever thought about the possibility that your child could become a drug user, or, if you've experienced the horror of seeing your child on drugs, you will see yourself in this film. Ms. O'Keefe is part of the supporting cast, telling her personal story and challenging other parents to recognize the signs of children experimenting with drugs. The movie is riveting in its capacity to take you on a step-by-step journey through the seedy world of physical and emotional destruction of those in the unmerciful grip of dangerous drugs. Tissues were a necessary accompaniment during the film, especially when Ms. O'Keefe talked about the night she and her husband Ben received the phone call telling them that their son was dead.
We weren't made to outlive our children, so the very thought of losing one of them brings parents to tears. That's why I believe that the best way to avoid a tragedy is to learn how to prevent it. "Not Me" will provide you with the warning signs and help you to save your children from the insidious plague that is reaching into every city and town in the country. You can learn more about the film and receive regular updates on future screenings at:  www.wtf-winningthefight.org
Bob Weir is a long-time Flower Mound resident and former local newspaper editor.