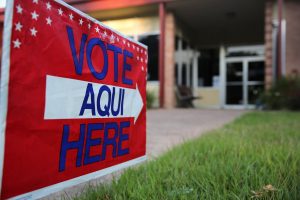 Voters will head to the polls tomorrow to decide the fate of seven proposed amendments to the Texas Constitution that determine policies that affect your homestead exemption, residence requirements for your state executive officials, road construction and highway funding, and a constitutional right to hunt and fish.
In addition, Flower Mound residents will have the opportunity to reauthorize the street maintenance dedicated sales tax, and Copper Canyon residents will decide on a Crime Control Prevention District funded by an additional one cent sales tax to add a third dedicated deputy sheriff.
Polls will be open from 7 a.m. to 7 p.m. Tuesday and you must vote at your designated polling place.
Find voting location information here.