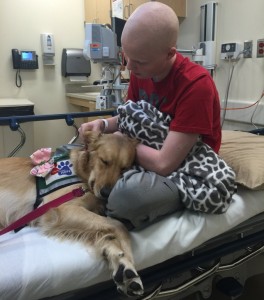 Argyle High School students are raising money for a student battling cancer by holding a "No Shave November."
The goal of No-Shave November is to grow awareness by embracing your hair, which many cancer patients lose, and letting it grow. Donate the money you typically spend on shaving and grooming to a worthy cause.
Two weeks before his 16th birthday, Argyle High School student Hunter Oney and his family were shocked with his diagnosis of Non-Hodgkin's Lymphoblastic Lymphoma. One week before his birthday, Hunter began his first round of chemotherapy treatments.
To complicate matters, Hunter is also a Type 1 Diabetic. Therefore, his team of doctors are working to eradicate the cancer in his body but also keep his diabetes under control.
Hunter's treatments will conclude on Nov 19th, then he will have a few days to recover for Thanksgiving. At that point he will move on to what is called the maintenance phase, where he will get chemo orally each day for the next two years.
Students are asking people to donate to Hunter's GoFundMe Account at https://de.gofund.me/ov4ikk that has raised $6,700 so far.