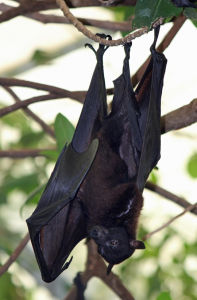 Have you ever been curious about the creatures that dip and dive through the air around dusk and dawn?
More than 1,300 species of bats play a vital role in our ecosystems, and on this Wednesday, October 28, the Flower Mound Public Library will be hosting a free program where residents can learn all about these elusive mammals.
The presentation will begin at 7 p.m. with Texas Master Naturalist Scott Kiester, who will cover topics like bat biology, habitat, species (including bats found in Texas), and human interactions.
Attendees, ages 10 and older, are invited to register for this free event by calling 972-874-6165, or by emailing [email protected]