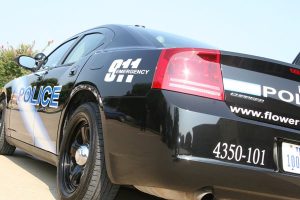 Flower Mound police are working two cases linked to a recent spate of vehicle burglaries in hopes of reuniting stolen items with their rightful owners.
In the first case, two women arrested in Carrollton last week confessed to as many as 50 car burglaries over the last three months in Flower Mound, Lewisville and Carrollton.
Police found stolen property and tools commonly used to commit burglaries in the pair's vehicle. After obtaining a search warrant for a house in Carrollton, police also found hundreds of stolen items– including jewelry, tools, and wallets.
The women– Skylar Paige Lampton, 25, and Erica Jo Johnson, 33– were charged with drug possession and theft, but additional charges are pending.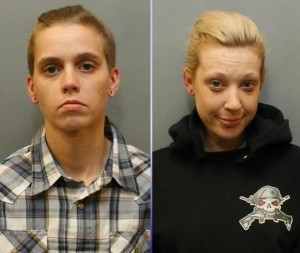 "Our detectives are working with Carrollton detectives to sort through the recovered property and link them back to cases in Flower Mound," said Capt. Wess Griffin of the Flower Mound Police Department.
"Some of the offenses in Flower Mound may not have been reported at all, while still others may have been reported, but belong to different suspects. Even when the suspects are cooperative, they often can't tell you what city they were in, let alone what street or house they were at when questioned about a specific offense."
The FMPD is working on another case involving vehicle break-ins committed by juveniles from this area.
"Our School Resource Officers are interviewing several juvenile suspects from Marcus High School, Flower Mound High School and Killough Lewisville High School North in a series of car burglaries that they have confessed to," said Griffin.
"They immediately sold all the property worth money on an internet site, and have little to no recollection of where they were at the time of the offenses."
Since August 1, FMPD has taken 39 motor vehicle burglary reports, but most could have been prevented.
"Almost without exception, these burglaries occur when the vehicle owners fail to remove valuables from their cars or trucks and fail to lock them," Griffin said.
"It is not at all an exaggeration to say that if we could get everyone in Flower Mound to "Hide, Lock and Take" (Hide your things, Lock your car and Take your keys) we could cut our vehicle burglaries by 50-percent or more overnight."
Griffin added that this is a particularly important message as we head into one of the busiest retail sales cycles of the year.
"While most of our car burglaries take place in the driveway of the vehicle owner's home, the instances of business parking lot burglaries will rise during this upcoming shopping season, not just in Flower Mound, but everywhere."
Report crime tips to the FMPD by calling 972-539-0525, or anonymously at 972-874-3307.