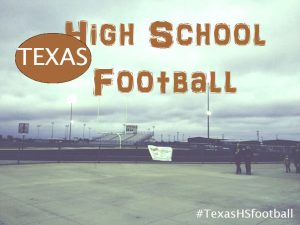 Eagles jockeying for position
Argyle will look to move to 2-0 in district 6-4A Div. 1 competition as they travel to Wilmer-Hutchins at 7:30 p.m. tonight.
Hutchins is also 1-0 in district competition, coming off of a 38-0 victory over Dallas Pinkston last week in their district opener.
The Eagles cruised to a 63-7 victory last week over Carrollton Ranchview on the strength of strong performance from quarterback Dane Ledford, who passed for 254 yards and four touchdowns.
Jake Pelton and Taylor Sweatt rushed for two touchdowns a piece in the game, and JC Chalk had two receiving touchdowns for the Eagles.
Argyle will try to slow running back Gregory Weather, who rushed for 118 yards and two touchdowns, and quarterback Ke'Undre Azakytu, who threw two touchdown passes and ran for a third.
Warriors prepare for clash of the titans
Liberty Christian plays at Bishop Dunne at 7:30 p.m. tonight in a battle of district unbeatens, as both squads are 3-0 in TAPPS 1-I competition.
The Warriors are coming off of a 26-5 victory over Midland Christian, as Nick Starkel threw for 403 yards and two touchdowns in the game, and Justus Lee had 136 yards receiving and two touchdowns.
Kyleb Howell added two rushing touchdowns for Liberty as well.
Liberty's biggest challenge will be containing Dunne's quarterback Caleb Evans, who passed for 231 yards and a touchdown and rushed for 160 yards and two touchdowns last week against Prestonwood.
Flower Mound fights for life
Flower Mound finds itself in a must win situation as it prepares to travel to Hebron at 7:30 p.m. tonight to take on the Hawks in a game that could keep the Jaguars in playoff contention.
The Jags are 1-4 on the season in district competition following a 26-21 loss to Lewisville, while Hebron is 1-3 and coming off of a 45-13 loss to Allen.
Flower Mound will look to Noble Newton, who passed for 226 yards and two touchdowns last year to lead the way for the Jaguars, while Hebron will rely on Derian Vaughn (364 yards, four touchdowns) to carry the load.
Marcus holding steady
Marcus improved to 6-1 on the season and 4-1 in district with a 23-21 victory over Plano West last week, and will now take on the team on the other side of Plano, as the Marauders get set to host Plano East at 7:30 p.m. tonight.
Marcus is in firm control of the second playoff spot at the moment and wants to keep it that way, as they prepare to play the number three seed at the moment.
The Marauders will rely on a balanced offensive attack, with quarterback Mitch Cason (1,317 yards, 11 touchdowns), running back Nate Hopkins (862 yards, eight touchdowns) and tight end Kaden Smith (696 yards receiving, six touchdowns) and a stout defensive effort to stifle Plano East.
East will run Jonathan Meadors, who rushed for 135 yards and two touchdowns last week against Plano High School, to try to establish an effective ground game.
Guyer looks forward to rebound
Guyer (5-2, District 3-1) lost by a field goal to Keller Central on Thursday night in a shocker at the Keller ISD Athletic Complex, 24-21.
The Wildcats, lead by quarterback Shawn Robinson, will host Byron Nelson next Friday, Oct. 23, at 7 p.m.