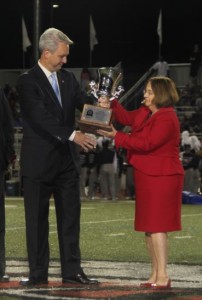 Argyle ISD Superintendent Telena Wright accepted the Lone Star Cup at the Eagles game against Paris on Friday night.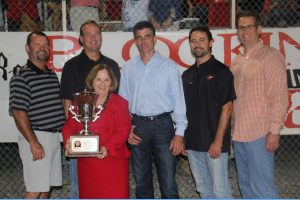 The Argyle ISD School Board and Wright with the Lone Star Cup. They were presented with the Lone Star Cup during halftime of the AHS Varsity Football game on Friday night.
 Argyle High set a school record with 127 University Interscholastic League Lone Star Cup points after earning state championships in academics, baseball, girls basketball, boys golf and marching band.
The UIL Lone Star Cup is awarded annually to six high schools, one in each of the six UIL classifications (1A, 2A, 3A, 4A, 5A and 6A), based on their team performance in district and state championships. The winning schools in each classification receive the UIL Lone Star Cup trophy and a $1,000 scholarship, also presented by the UIL.
The Conference 4A victory is Argyle's fourth consecutive and sixth overall.