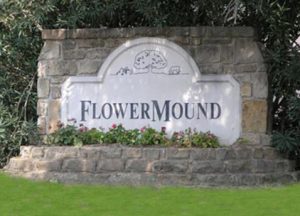 Two weeks after members of the Flower Mound Town Council sparred over an ongoing investigation into possible ethics violations made by some on the council, one resident called out an official, promising legal action should certain things continue.
Jason Hitt, referencing a comment made by Mayor Tom Hayden at the September 8 council meeting, told the mayor to stop "spreading false information" about him.
Hitt told Hayden that he disclosed personal information about a conversation which Hayden wasn't a part of.
At the previous meeting, Hayden accused Hitt of calling the developer QT gas station, which is working on a project in Flower Mound and disparaging the town.
"Someone called them and they suggested it was you," Hayden said, adding that the call came from a Home Depot phone number.
Hitt works at Home Depot.
Hitt said Hayden divulged his private information by revealing the call.
"You are ordered to stop such activities immediately. They constitute harrassment and stalking," Hitt said. "Do not contact me, do not call me, do not name me …"
Hitt said he will take civil and legal action if Hayden does not stop his alleged actions.
"This is the final warning," Hitt said.
Hayden did not immediately respond to Hitt's comments.
Lime green shirts peppered the crowd, boasting support of Councilman Brian Rountree.
Resident David Vaught said the months following the last council election have been eye opening for him.
"Some of our new councilmembers are targeting anyone who doesn't agree with them," Vaught said. "Citizens that have targeted some of your opposition have been rewarded with committee appointments and then defended when their actions are exposed."
Vaught encouraged the council to decide if they want to work for the betterment of the town or to impose their own will.
"There are people in this town that aren't intimidated by you and we're fed up by the B.S."