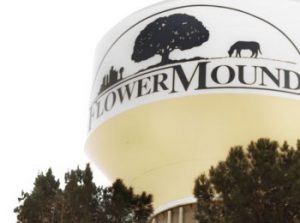 Flower Mound has been embroiled for the past couple months in a back-and-forth battle over which town council members may have made ethical missteps.
An investigation into the details outlined in various accusations is still in progress with some key steps complete said Town Manager Jimmy Stathatos.
While the investigation was spurred by specific allegations against councilmen Bryan Webb and Brian Rountree, the council decided to task Town Manager Jimmy Stathatos with securing an outside entity to look into "possible violations of the code of ethics and/or open government laws," per a council agenda item from a July 20 meeting.
The details of the investigation remain confidential while the investigator is assimilating documents and interviews.
There are eight steps in this ethics investigation process:
Defining the scope of the probe
Preliminary research
Identifying and culling relevant documents
Reviewing relevant documents
Identifying and interviewing potential witnesses
Identifying and reviewing information, documents and witnesses so far
Examining council members under oath
Additional research and final report
Statathos said the investigator in this case has completed steps 1-3 and is almost done with step 4. A lot of documents have been requested, which is taking time.
The investigator is also in the beginning stages of steps 5 and 6 and parts of step 8. Step 7 cannot be done until all other step are complete.
"It could be a week, a week-and-a-half … I think definitely in a few weeks," Stathatos said.