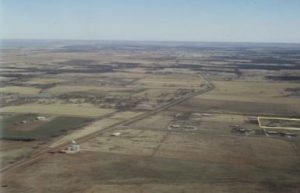 Bill Neiman was just in his 20s when he cracked open ground in Flower Mound and formed a native plant nursery and landscape construction business in the early 1970s.
"I felt my job was to clean up behind the bulldozers in fact … and to beautify the area," he told the Flower Mound Planning & Zoning Commission Monday night.
From working the land, Neiman learned how to grow plants native to the area that did not need to be watered. During the summer of 1980, the area went 100 days with temperatures of at least 100 degrees and no rain, he said.
Neiman learned from people like Bob Rheudasil how to tend to the native prairie land.
When rumors of a Kroger store started to float through town, Neiman bought land just west of Yucca Drive and north of Sagebrush Drive in case he needed to move his nursery. But in 1990 the economy suffered and Neiman didn't move his business after all.
With his land still vacant, Neiman, who now lives in Junction, Texas, has decided to develop it into a sustainable place for locals to work with a nod to the prairie land that once covered the area.
Plans for Prairie Commons, a 6.4-acre tract of land that will house 10 retail/office buildings, were approved with conditions by the P&Z Monday evening.
The project is just to the west of the Thorn Hill subdivision, and is part of SPA 1 in the town's master plan. It calls for prairie grasses and native landscape elements in place of some shade trees in islands. Neiman would like it to be self-sustainable and require little, if any, water.
A couple other minor exceptions to code were requested, but the largest and most concerning issue planners and residents had with the project is the amount of traffic it could potentially funnel into Thorn Hill.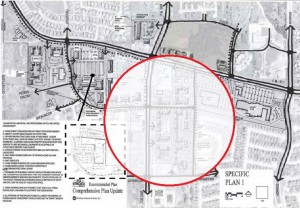 Plans called for 3 drives from the development onto Yucca Drive, with one of them being directly across from Stone Bridge Drive. As part of the P&Z approval, that drive will be removed from the plans.
Erica Cassimere of Stone Bridge Drive asked planners and developers to respect those who live in the area.
"Thorn Hill is a subdivision of real people who know how to be good neighbors," she said, adding that the three proposed curb cuts on Yucca could cause people to cut through their subdivision.
She said safety would be a major concern because Sagebrush already backs up when school is in session and drivers already turn down Yucca to get past it.
"I don't want to see someone's child pay the ultimate price," she said.
A traffic study done for the project showed less than 5 percent increase in traffic onto Yucca.
The P&Z also requested some changes be made to the type of materials used in the construction of the buildings. Realty consultant Mark Glover asked that the commission not table its decision because a tenant is waiting to move into the development once it is complete.
That tenant is Camp Bow Wow, a dog daycare, boarding facility and groomer. Owners Cara Petrie and Amy Petrie of Lewisville told the P&Z they are excited to get started on their new venture.
"Dogs are our family business," Cara Petri said. "We love dogs. We know that Flower Mound loves dogs."
The P&Z voted 4-2 in favor of the project with Emily Strittmatter and Freddie Guerra voting against it. The project will now head to the town council for approval.