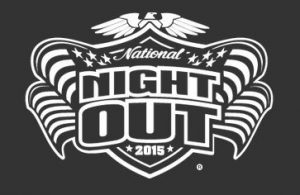 National Night Out Against Crime is an event joining communities around the country for safety education and to stand up against crime in neighborhoods.
In southern Denton County, several events have been planned:
Argyle's event will be held from 6-8 p.m. on October 6 at Argyle Town Hall. Residents are asked to lock their doors, turn on their porch lights and head over for free food and special activities.
Plans include an inflatable rock wall, an obstacle course, a bounce house, a balloon artist, a face-painting artist and a photo booth. Kids will get a free gift just for showing up. Local charities will be on hand with information about their causes.
"We want to get to know the citizens of Argyle better, and we want the citizens to get to know us, too," said Jennifer Stokes, event coordinator. "They are our greatest resource in crime prevention. We want to thank them for what they already do and give them new opportunities to partner with us in crime and drug prevention."
In Bartonville, the police and crime control district will host NNO from 6-8 p.m. at Bartonville Town Center. Activities will include free food, a bounce house, free fingerprinting and pony rides. Residents can meet police officers and neighbors to help fight back against crime.
Double Oak will have a National Night Out celebration from 6-9 p.m. at John B. Wright Memorial Park featuring fingerprint and identification kits, a bounce house, police equipment, staff from the Denton County Sheriff's Office, and food.
Flower Mound's NNO event will be held from 6-9:30 p.m. The town does things a bit differently, calling residents to organize block parties to send a message to criminals that neighborhoods are fighting back.
Neighborhoods that hold parties are eligible to compete for the annual Flower Mound Neighborhood of the Year award. The winner will received a street sign proclaiming the honor.
Block parties that register with the town may get a visit from members of the town council, police department, fire trucks, fire department clowns or McGruff the Crime Dog. Party organizers can request road barricades if needed. Block parties must be registered with the town by 5 p.m. on September 29.
A poster contest is being offered for kids grades K-5. Contestants should create a poster with the theme, "What do you like about the Flower Mound Police Department?" Entries will only be accepted at the FMPD in person from 8 a.m. to 5 p.m. Oct. 1-2 and from 9 a.m. to noon on Oct. 3.