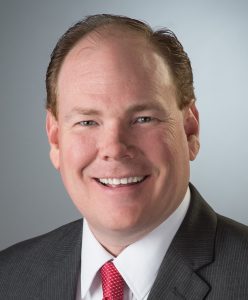 School has started and school zone speed limits are being enforced. Remember to use caution and watch for kids on bicycles, on foot and boarding school buses. And always wait until you're out of the car before you text or email. We place a priority on the safety of our residents.
FM 407 Landscaping
The Denton office of TxDOT has let the contract for the first of two phases of landscaping on FM 407 and work should start this month or early October. This first phase will include the areas through Highland Village, Flower Mound and Lantana. Typically, the work goes pretty fast – approximately six months for the actual work. Upon completion, the contractor maintains the plants and irrigation system until it's set and ready to hand off to the municipalities.
This is the same process TxDOT and other area municipalities have partnered with in the past that really improved the highways here in Denton County. We are pleased to have worked with TxDOT and the cities in securing the funding of this infrastructure through TxDOT's Green Ribbon Campaign which uses native plants and trees, low-maintenance and drought-resistant species, in these beautification efforts.
The second phase, which will include an option for Copper Canyon, Double Oak and Bartonville, will be sent to bid next year, pending those communities contracting with TxDOT and agreeing to the long-term maintenance of the landscaping. A community always has the choice to opt out, in which case the median will remain grass, as it is now.
Country Club Road Construction Update
The detours are in place and the work is underway on Country Club Road in Argyle. This project is funded by the 2008 Denton County Bond Election and is anticipated to be complete by the end of 2016.
The end result will be two 11' concrete driving lanes with five foot shoulders, a 12' left turn lane and an additional 11' deceleration right deceleration right turn lane at the Denton Country Club. There will also be left and right turn lanes at 1830 and a left turn lane from 1830 onto Country Club Road.
For complete project information and status updates, check our web page often at http://dentoncounty.com/Departments/Commissioners/Commissioner-Pct4.aspx.
West Nile Virus Update
The 2015 West Nile Virus (WNV) season in Denton County has been relatively quiet. Currently, only two human cases of WNV have been confirmed in Denton County, along with a total of 39 human cases in the state of Texas. Denton County has collected and tested mosquito samples in unincorporated Denton County since May of 2015 and zero mosquito samples have tested positive for WNV. Thirty WNV positive mosquito samples have been reported from Denton County municipalities, and the vast majority of these occurred after the first of July.
However, preventing mosquito bites is a priority, particularly at this point in the season. Historically in Denton County, August and September are the peak months for human WNV cases. It is important for residents to remember WNV season typically lasts through October.
Remember, continue to practice personal protection and avoid mosquito bites as the weather cools down and they possibly increase their outdoor activities. Long sleeves in the morning and afternoon, using DEET, and draining standing water around the house, all remain very important precautions. You can stay up-to-date with the latest information at http://dentoncounty.com/wnv.
35Express Update
Construction on 35Express continues to move at a rapid pace. Be sure and check the web site often and sign up for the alerts for up-to-the-minute information to ease your commute. Here are just a few of the updates:
At McCormick Street, work on the retaining walls north of McCormick Street along the northbound frontage road is nearing completion. Crews have started work on the retaining walls south of the intersection.
Beams for the new section of the I-35E bridge over U.S. 77 are placed and work has started on the southbound Loop 288 and Mayhill Road bridges, requiring various nightly intersection closures.
Crews paved the new southbound lanes of I-35E between Post Oak Drive and Corinth Parkway, and work has started to reconfigure the southbound frontage road approaches to the new Corinth Parkway and the east side of the intersection.
Crews continue to place panels for the Lewisville Lake bridge deck and work has resumed on the columns and caps for the bridge.
Deck placement on the new Garden Ridge Bridge continues. Traffic will shift to the new portion of the structure soon and work will then begin on the northern section of the bridge.
North- and southbound traffic is expected to be placed onto the new main lane bridge over FM 407 this fall. Once traffic is moved over, crews will demolish the remaining eastern half of the FM 407 bridge and begin constructing the new northbound I-35E main lane bridge.
The southbound exit ramp to Corporate Drive is closed for approximately two months for interstate expansion work and to construct a new ramp. Motorists exit at State Highway 121 Business and continue south on the frontage road to Corporate Drive.
Crews continue to widen the existing bridges at Harry Hines Boulevard by installing drill shafts, columns and bridge decking. Ongoing miscellaneous lane closures will take place during the day from 8 a.m. to 5 p.m. and at night from 9 p.m. to 6 a.m. through October.
Motorists will continue to experience miscellaneous north- and southbound frontage road closures near Valwood Parkway. Full intersection and daily lane closures will allow crews to switch the northbound Valwood Parkway entrance ramp into its final alignment. Also, the southbound Valwood Parkway exit ramp is closed for the rest of this month.
This month, traffic using the southbound Crosby Road entrance ramp will shift slightly south into its final alignment. The northbound exit ramp at Crosby Road will also experience a shift, moving slightly north. As crews prepare for these changes, miscellaneous north- and southbound frontage road closures will occur during the day from 8 a.m. to 5 p.m. and at night from 9 p.m. to 6 a.m.
South of Main Street, crews recently reduced traffic on the southbound frontage road to a single lane and shifted traffic to flow over the bridge over Hutton Branch Creek channel (between Main Street and Crosby Road). The second lane on the frontage road reopened but the southbound Belt Line entrance ramp is closed through 2017.
As crews continue to work on the new southbound main lane bridge, the southbound frontage road between College Street and Belt Line Road will shift to the west.
Check out the project website at www.35express.org for more detailed information and detour routes, as well as regular updates on lane and road closures and upcoming construction. In addition, access to traffic cameras along I-35E is available.
If you have any questions or comments, please let me hear from you. My email is [email protected] and my office number is 940-349-2801.